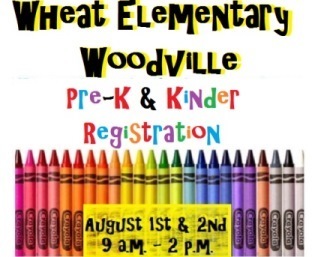 PreK & Kinder Registration
Woodville ISD
Tuesday, July 24 2018
If you have a child that will be five years old by September 1, 2018, please be advised that registration for the 2018-2019 school year for Kindergarten and Pre-Kindergarten will be held August 1st and 2nd from 9 a.m. to 2 p.m.
A certified copy of their birth certificate, social security card, parent/guardian driver's license, immunizations records, proof of residency are required for enrollment for Kindergarten. In addition, proof of income is required for Pre-Kindergarten enrollment.
A limited number of non-qualifying students will be accepted for Pre-K, the monthly tuition amount will be determined at a later date.