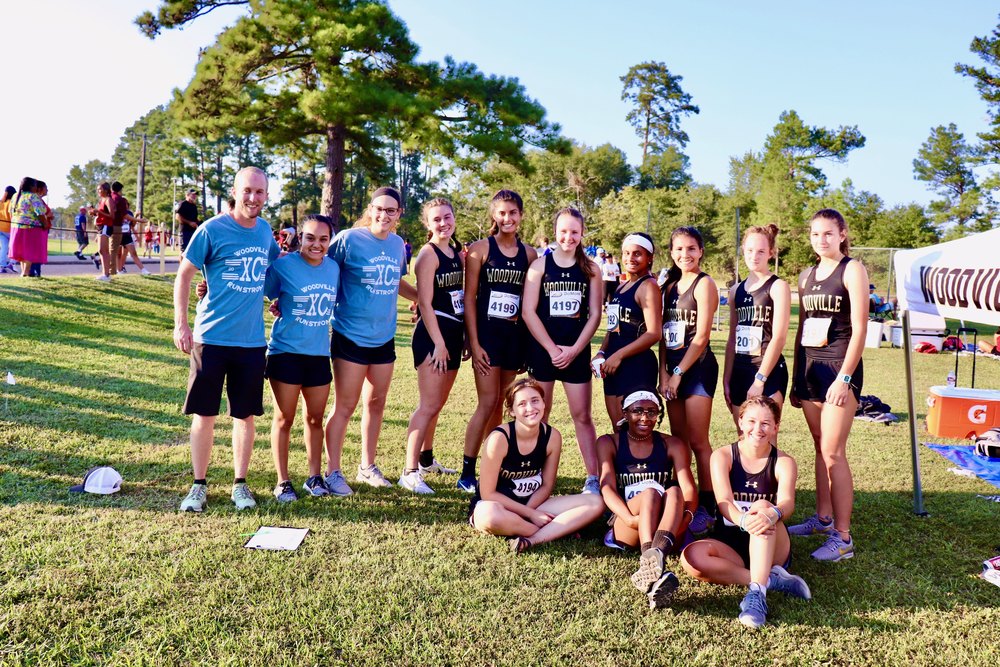 Cross Country Competes in Lufkin Coke Challenge
Coach Kelly
Thursday, October 10, 2019
The Cross Country team competed in the Lufkin Coke Classic meet Wednesday, Oct. 9th. The varsity girls finished 7th out of 20 teams at the meet. Their race had over 170 runners in it!
Penelope Hasson 16th, Kristina Nash 24th, Emily Persons 32nd and Ryleigh Stewart 43rd.
Camber Castellanos, Madison Langlinais, Adrianna Johnson, Madison Benthall, Kenzie McGowan and Airelle Taylor also competed at the meet.
Erik Garcia was the highest finisher for the boys. Trey Toloar, George Delgado and Blaine Hopson ran in the boys race as well.
Congrats to all of our runners on a great meet!