News
Important Ticket Information: Columbus vs Woodville Friday November 20, 2020 at 7:30 p.m. Merrill Green Stadium, Bryan, Texas 3450 Campus Drive Bryan, Texas 77802 ......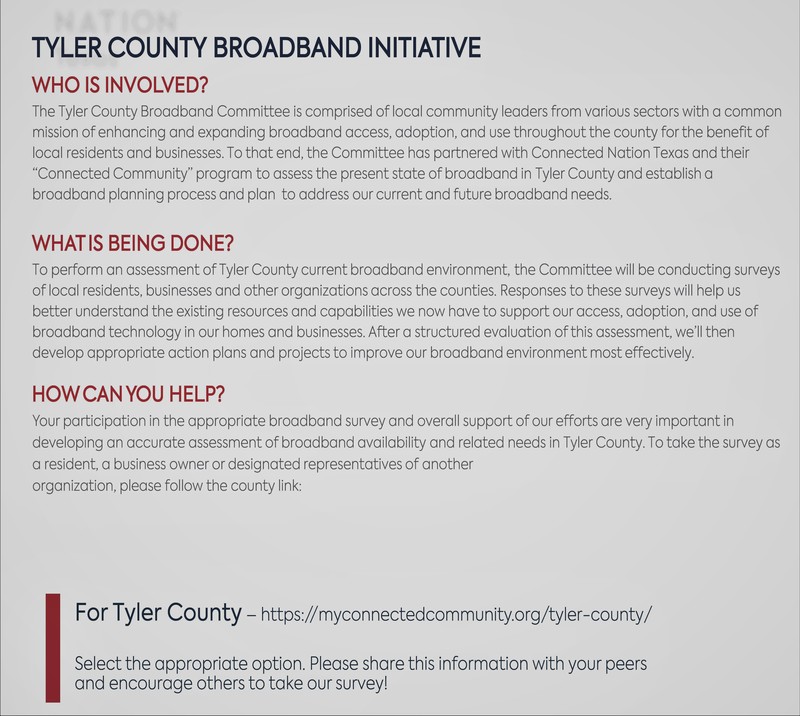 Many of you may have seen the article in this weeks paper on the Tyler County Broadband Initiative and associated survey. To participate in the survey, click anywhere on the flyer below. A paper......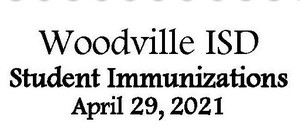 See the attached flyer for information on an upcoming student immunization clinic being held at Woodville ISD. *Please sign up using the following......
SEE ALL NEWS