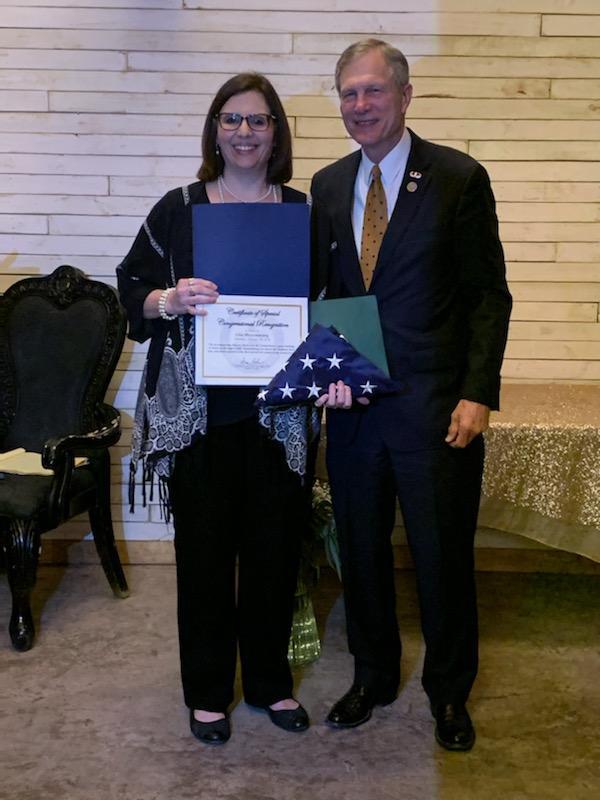 Congrats Superintendent Meysembourg!
Woodville ISD
Monday, March 02, 2020
Woodville ISD's Superintendent, Lisa Meysembourg was honored and celebrated Saturday night at the Tyler County Chamber of Commerce's annual banquet. Mrs. Meysembourg was awarded the first ever "Impact Award". This award was in recognition of her dedication to the children of Woodville ISD and the impact she has made on the lives of not only her family, peers and students - but to all of Tyler County. She was also presented a "Certificate of Special Congressional Recognition" along with a flag that had flown over the United States Capitol Building by Representative Brian Babin. Congratulations Mrs. Meysembourg, we think you're pretty special too!