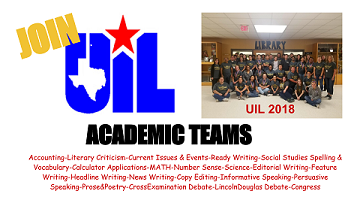 Be A Winner-Join UIL!!
Melissa Fentress
Monday, October 01, 2018
Woodville High School offers over 20 UIL academic events in which students may compete at district, regional and state levels. The following slides provide information about academic contests, coaches and timelines. Students may pick up a UIL packet in the library to learn more!