News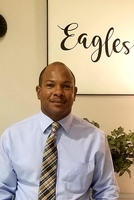 Terry Young is proud to be making the move into Eagle Country as the new Principal at Woodville High School. Mr. Young grew up in Browndell, Texas and attended Brookeland High school before embarking ......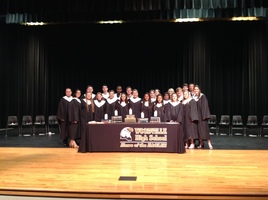 Thirty-four Woodville High School students were inducted into the National Honor Society on Monday, April 30 at the Woodville High School Summit Auditorium. Twenty-four Senior NHS members were prese......
Physics Class recently completed the mechanical energy section of Physics. To conclude this section each class was contracted to build a Rube Goldberg machine. A Rube Goldberg machine is an overly engi......
SEE ALL NEWS