Happy Monday! It is a great day at Wheat!

Due to STAAR testing at the Intermediate campus, we will not have Eagle Acceleration this week! We will start back after Spring Break.

Download the new app! It has lots of features to keep you updated!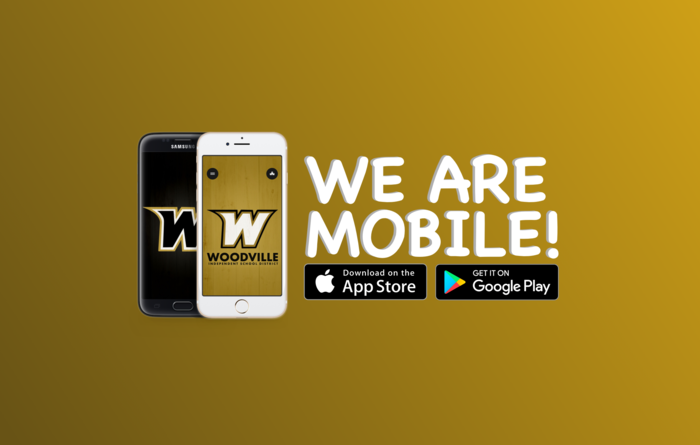 Friday, March 30th, is Good Friday which is a student and teacher holiday. No School Hope you enjoy your long weekend and the Western Events and Rodeo!!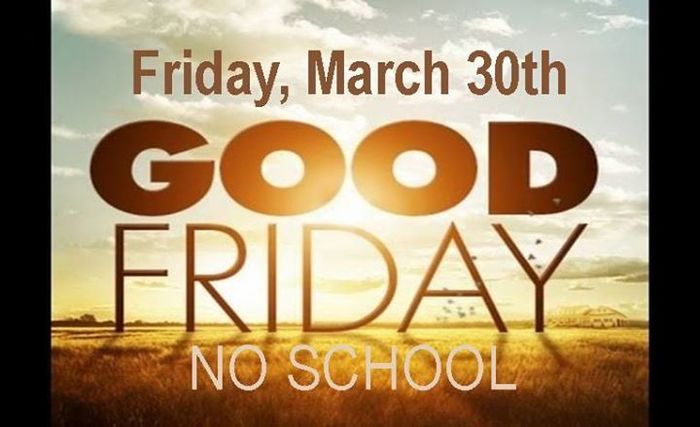 Dental Clinic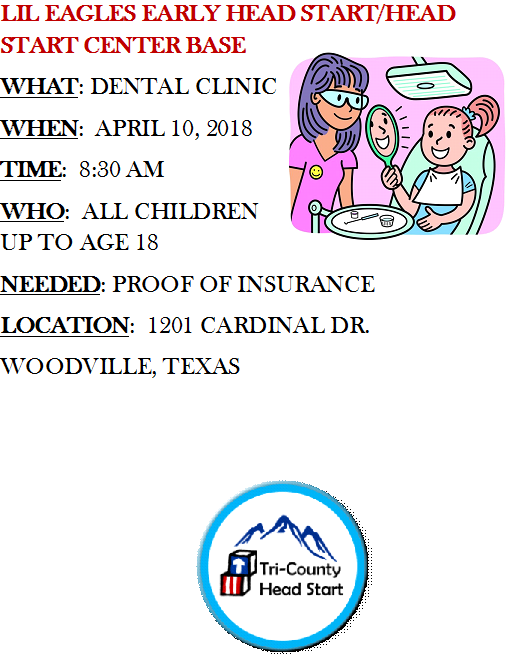 Wear your western clothes tomorrow!


It is going to be a great week! Reminder-Friday is Good Friday so we will not have school.

Thank you to everyone that attended the book fair! If you did not get to attend or forgot something, students will be able to purchase until noon tomorrow.


Book Fair!!! Thursday, March 22nd- 4:30-6 p.m. Wheat Elementary Library


March Calendar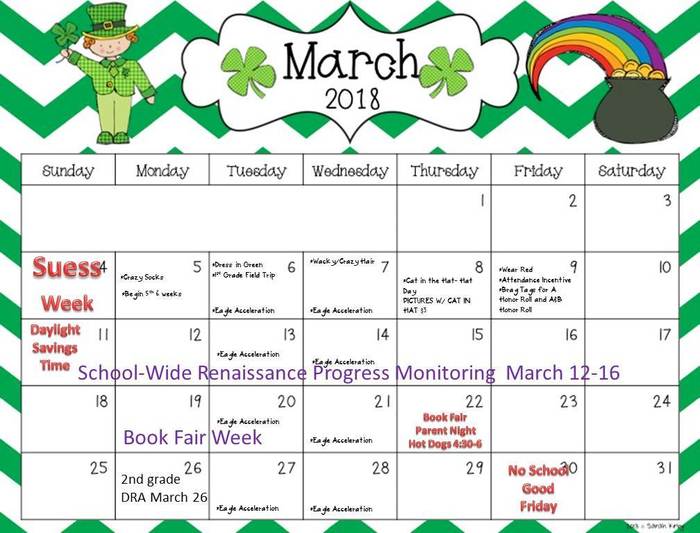 Seuss Week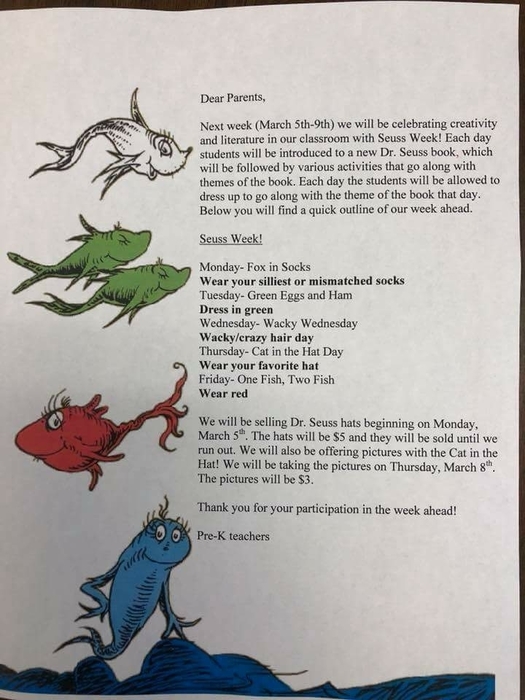 Woodville Elementary (Wheat) now has a Twitter account. Please follow us @wheateagles

Bomb Threat Statement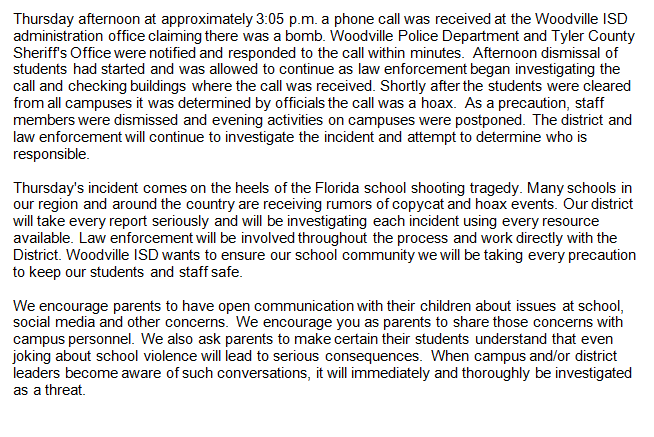 Behavior Incentive Dance Party Today!!! The kids are having a blast.

Friday, March 2nd, is a staff workday. Students have the day off from school.

It is a GREAT day at Wheat!

February 14th Class Parties Valentine's Day Grams will be passed out.

Valentine's Gram- Due Monday, Feb. 12th

Due to inclement weather, school will be closed tomorrow, be safe!

Reminder! Parent-Teacher Conference tonight! You can pick up your student's report card in Room 201. Conferences start at 6pm