See Attached Community Service Post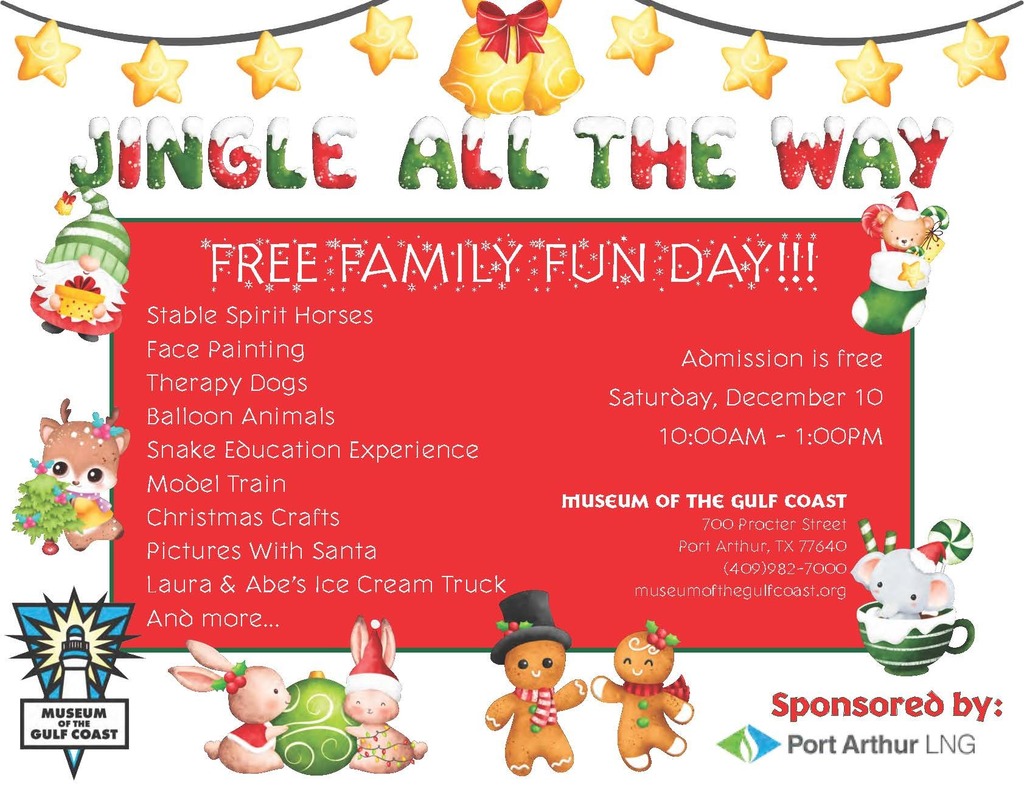 See Attached Community Bulletin Board Flyers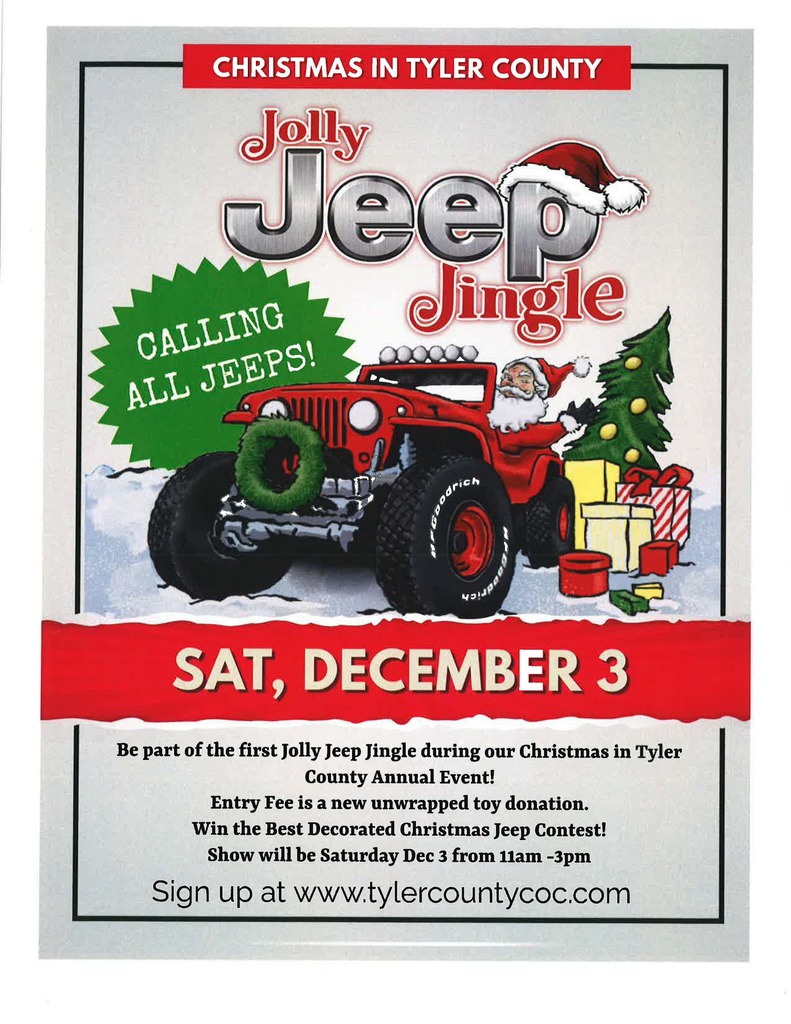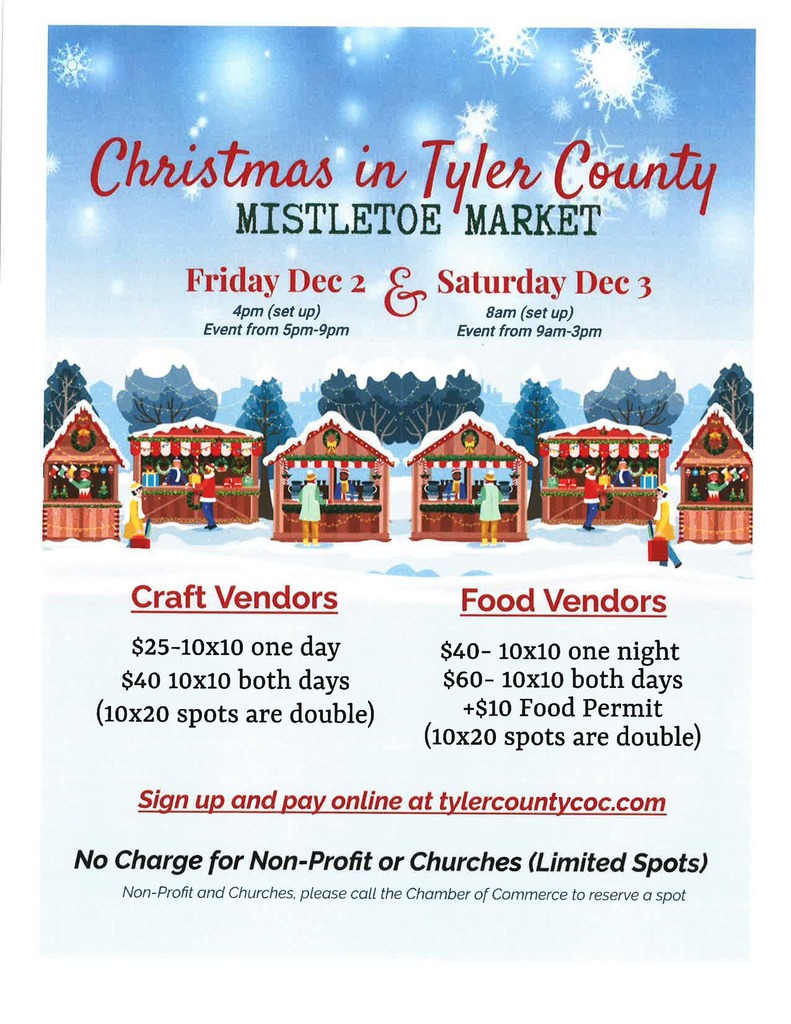 Woodville Eagles vs Hitchcock will be played Friday, 11-18-2022 at Anahuac stadium. Kickoff at 7:00 p.m., gates open at 5:00. Tickets - adult $6.00 and student $4.00. THSCA, District 9 and 12 and senior citizen passes will be accepted, tickets available at the gate.

Join Us For A Community Send Off!!!!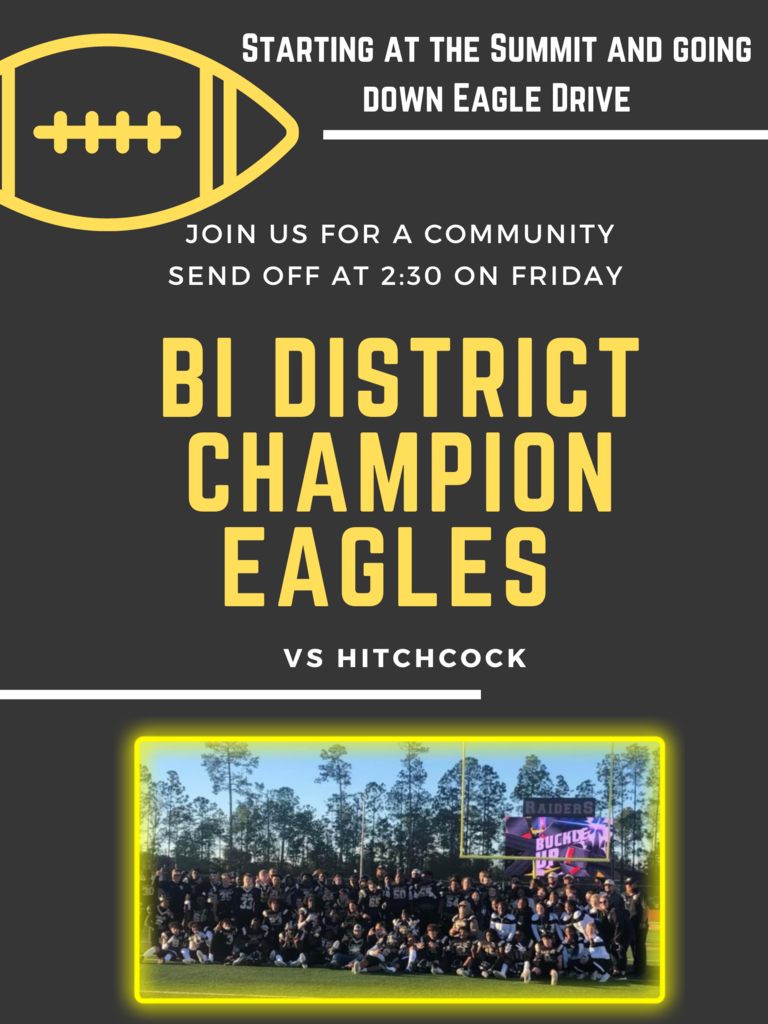 ********Important information about the Woodville Eagle vs East Chambers playoff football game originally scheduled for tonight (11-11-2022). Due to concerns over predicted severe thunderstorms, including lightning, this game has been moved to Saturday 11-12-2022 at 2:00 p.m. The game will still be played in Lumberton.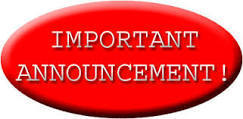 Coming Up Tomorrow - Join for WISD's Annual Veteran's Day Celebration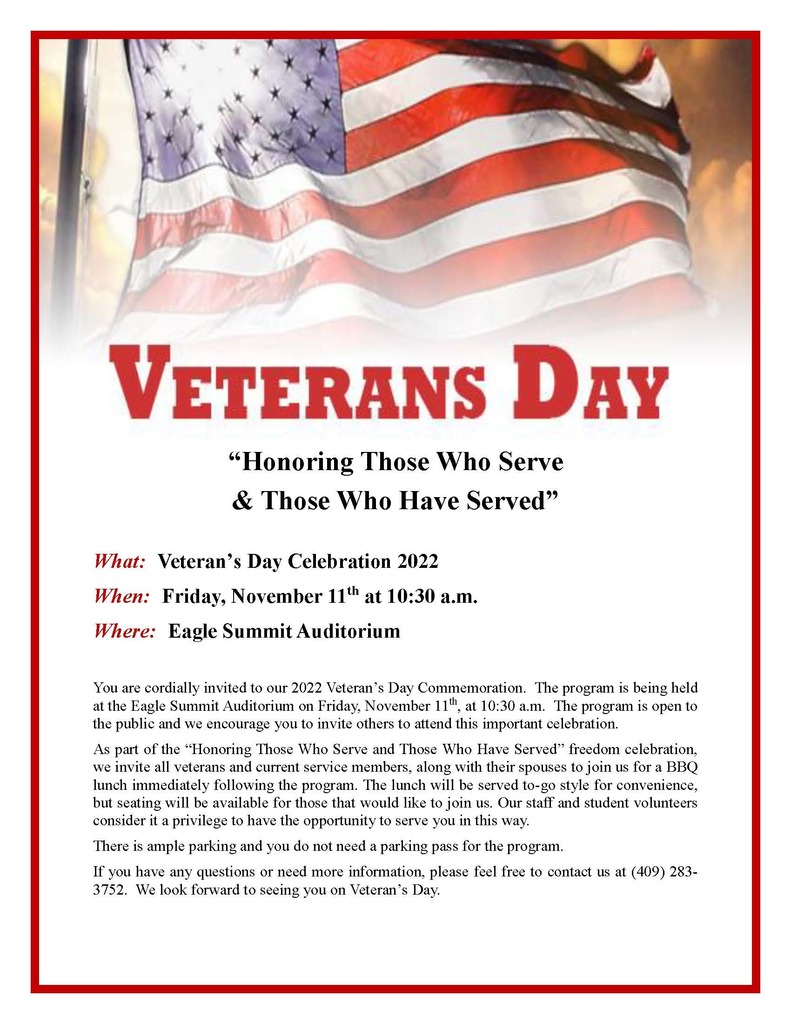 The WISD theatre department is putting on Disney's Beauty and the Beast Jr. this weekend. We encourage everyone to come out and support your Eagles as they have worked really hard to put this together for the community. Also, this the biggest fundraiser the theatre department does all year so all funds raised this weekend will help fund future productions including One Act Play. November 5th at 2PM and 7PM November 6th at 2PM November 7th at 7PM (Senior Night) $5 - Tickets sold at the door. We will have a princess meet and greet, display artwork done by WISD students, concessions available during intermission, and plenty of Beauty and the Beast merchandise available to remember the show. The show runs 90 minutes which includes a 15 minute intermission. If you can not make it but would like to donate, please drop your donations at your campus office. They will get it to Mrs. Spivey. We hope to see you there! Thank you, Melanie Spivey Woodville ISD Theatre Director

Join Us for Woodville ISD's Veteran's Day Celebration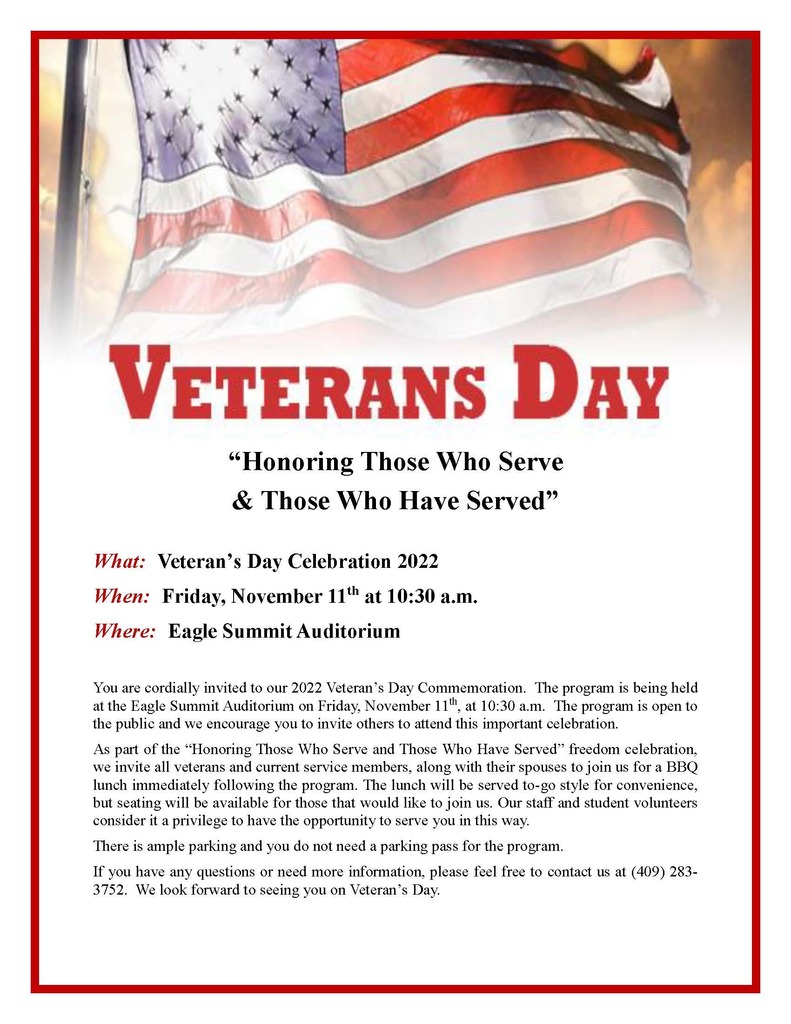 ****Updated Game Information Due to Weather Concerns**** The Woodville Eagle Varsity Football Game Scheduled for Friday will be Played Thursday, November 3rd at 7:00 p.m. Senior Night will be Prior to the Game - The Middle School and JV Games Scheduled for Thursday will be Moved to Wednesday, November 2nd - Middle School vs Westwood in Trinity at 5:00 and JV vs Westwood in Crockett at 4:00

The Woodville Lady Eagles Volleyball team will play the first round of playoffs tonight against Hardin. The game will be in Kountze and will begin at 6:00 p.m.

****Important Information from the Woodville Athletic Department**** Woodville Eagle Football information for Thursday, November 3, 2022. Middle School will play Westwood in Trinity starting at 5:00. JV will play Westwood in Crockett starting at approximately 5:00.

See Attached Community Bulletin Board Courtesy Post.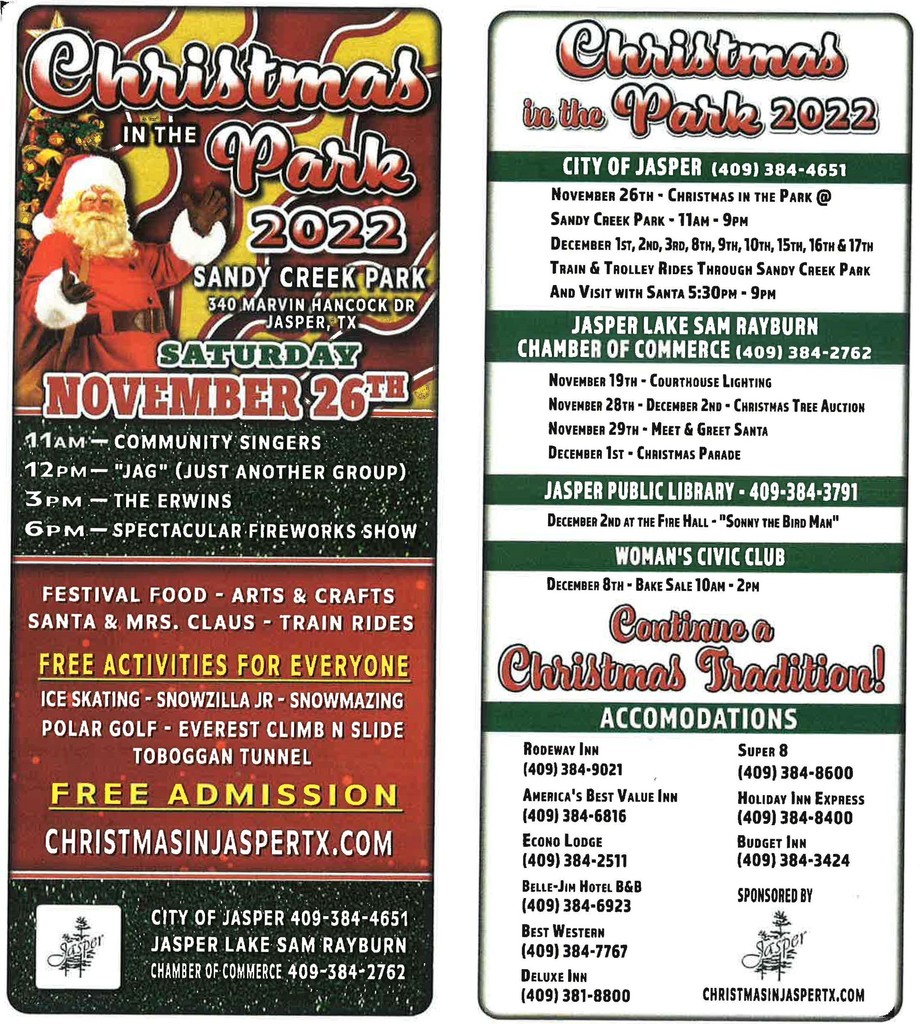 Don't Forget, Coming Up Tomorrow!!! Woodville ISD Deer Feeder Auction/Lions Club Chili Supper and Silent Auction Come Join Us!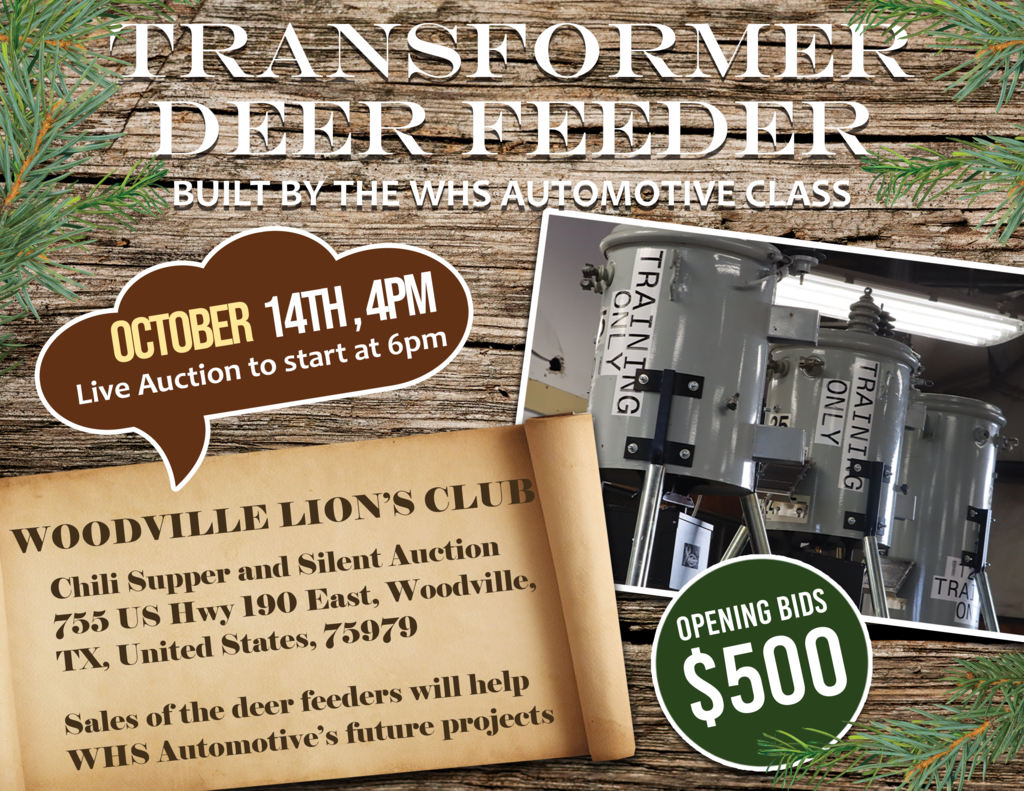 Woodville ISD Deer Feeder Auction/Lions Club Chili Supper and Silent Auction Come Join Us!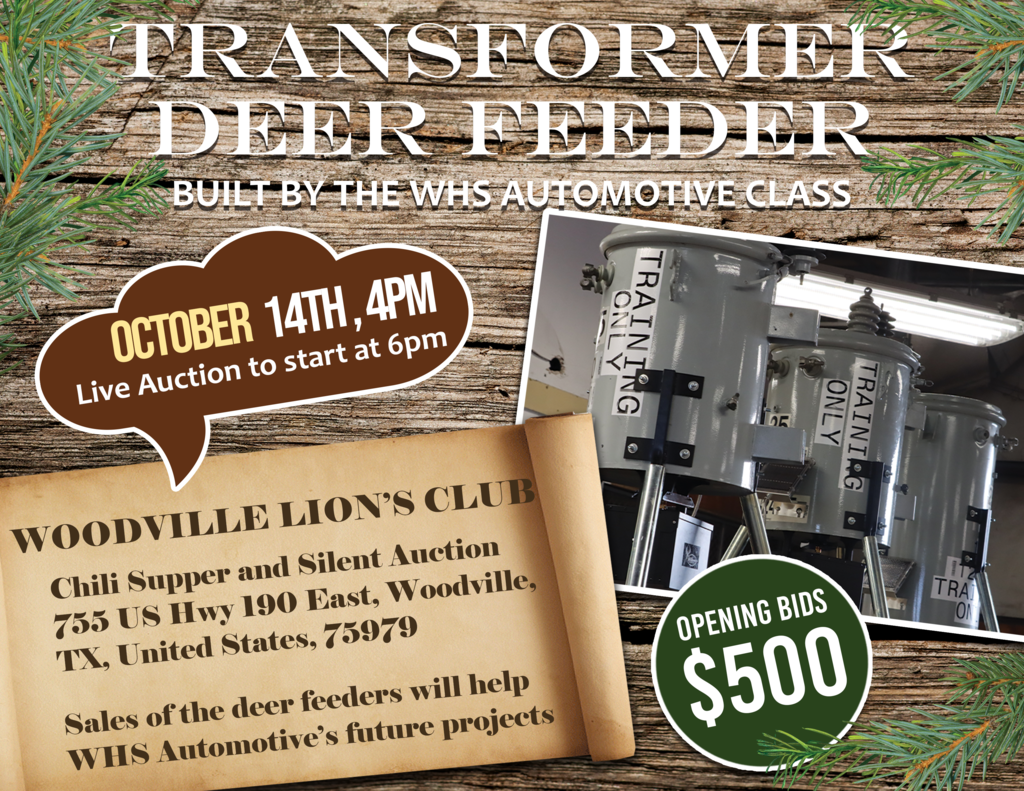 Woodville ISD would like to thank the Woodville Lion's Club for letting us be a part of their upcoming Chili Supper and Silent Auction. Many of you may have seen the "transformer deer feeders" being made by the WHS Automotive Class that we advertised a while back. We will have three feeders completed (legs, motor, solar panels), all you will need is batteries, to be auctioned off individually. These will be live auctioned at 6:00 at the Chili Supper and Silent Auction. The bidding will start at $500 and the money will help fund future class projects Come out and support both of these great causes! Plan to come out and support both of these great causes.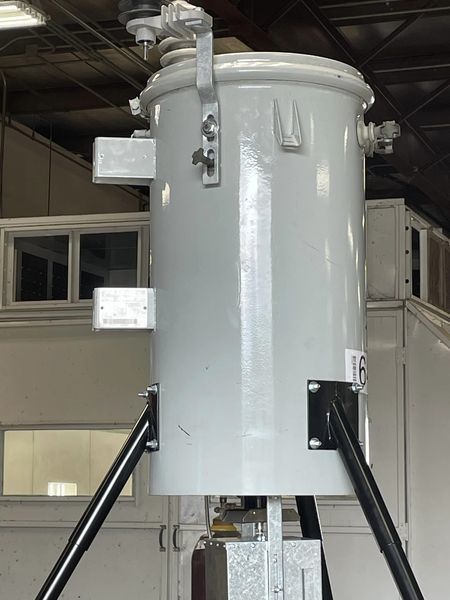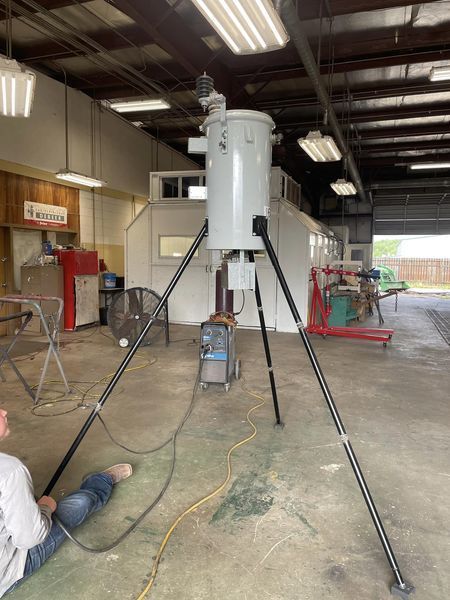 Courtesy Community Post - See Image For Full Details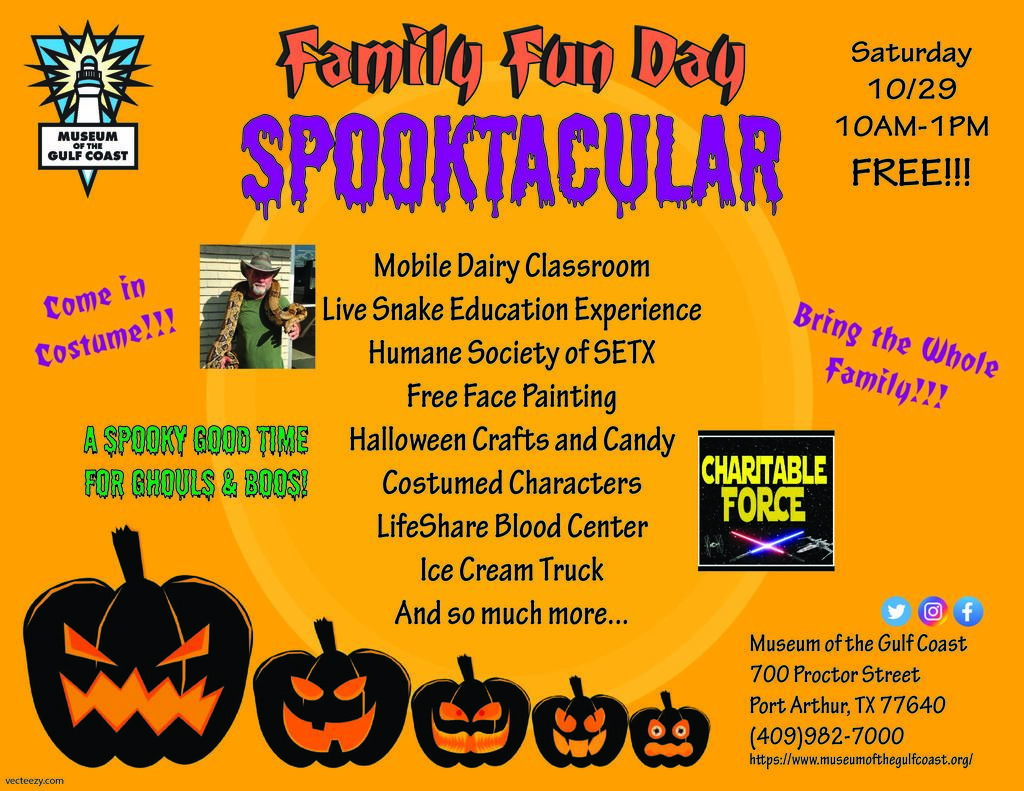 A Win for our Kids! Woodville ISD is excited to report that the Travis County District Court has ruled in favor of the District regarding the bond election litigation. The judgement states that the election held on May 7, 2022 is "...legal, valid, and binding..." and it authorizes the WISD board of Trustees to "...proceed with the public offering, issuance and sale of bonds..." The Court's ruling also is a "permanent injunction against any person filing or prosecuting claims in any proceeding contesting the outcome of the May 7 election." The ruling brings finality to all claims that were made or could have been made challenging the bond election. We are moving forward with our plans to build a new Elementary PreK-5th campus and renovate the Career and Technology Building at the High School. While construction will be delayed a few months as a result of the litigation, we are excited about the opportunities and advantages this affords our students and our staff. We are also very thankful and appreciative of the community for supporting our efforts to provide updated, safe, secure, quality learning environments for our students.

Please see attached information! Let's ALL Be The Best Eagle Fans!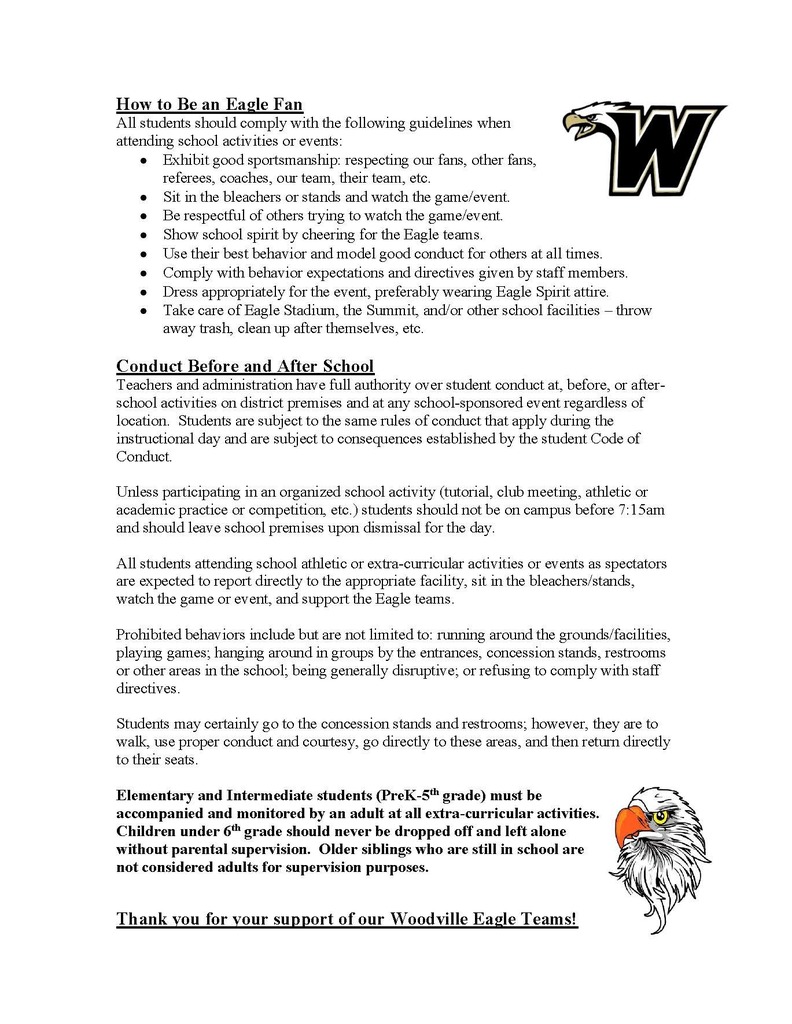 Community Bulletin Board Courtesy Post - There will be a Community Wide Tailgate Party on Friday, September 2nd prior to the Woodville vs Newton Football Game at 6:00 at the City Park. Everyone Will Head to Eagle Stadium at 6:45.