Woodville JV Football will play in Newton on Sept. 1, 2022. We have been asked by Newton ISD to share the following: Athletic events held at Newton ISD at outdoor and indoor facilities have a clear bag policy, the size of the clear bag does not matter. School-issued team bags, cheerleader totes, etc do not have to meet the clear bag guidelines. See attached for details.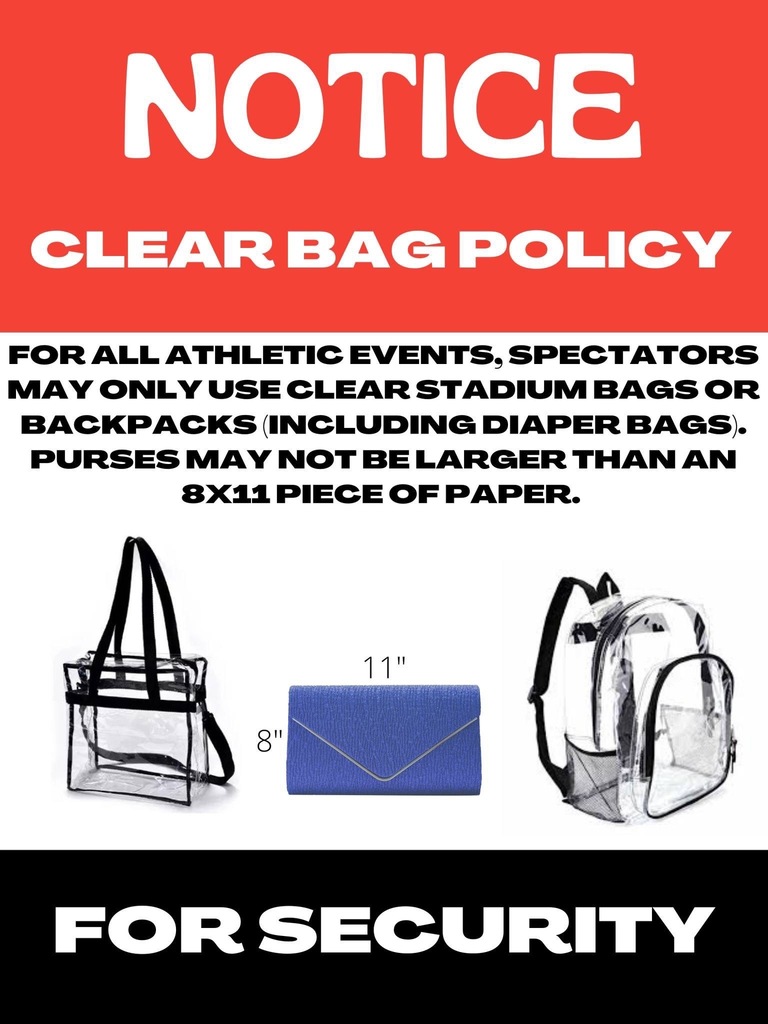 Sounds Interesting!

Learn More About Your Child's School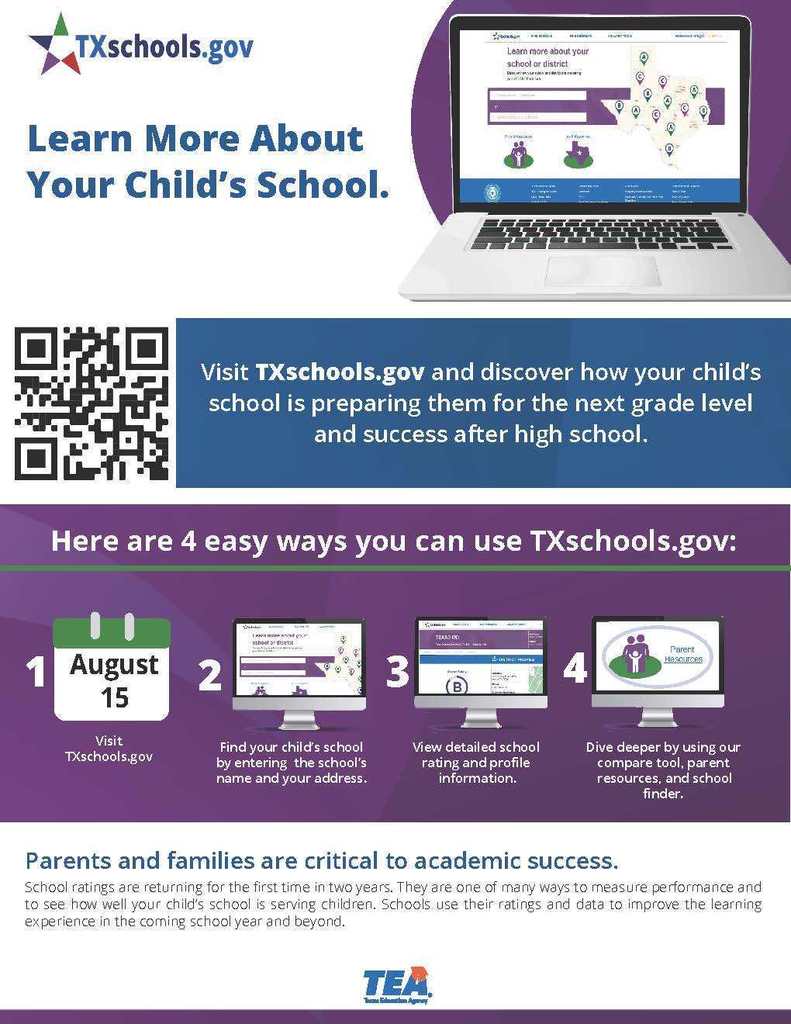 Community Sponsored School Supply Giveaway - Please Note Corrected Date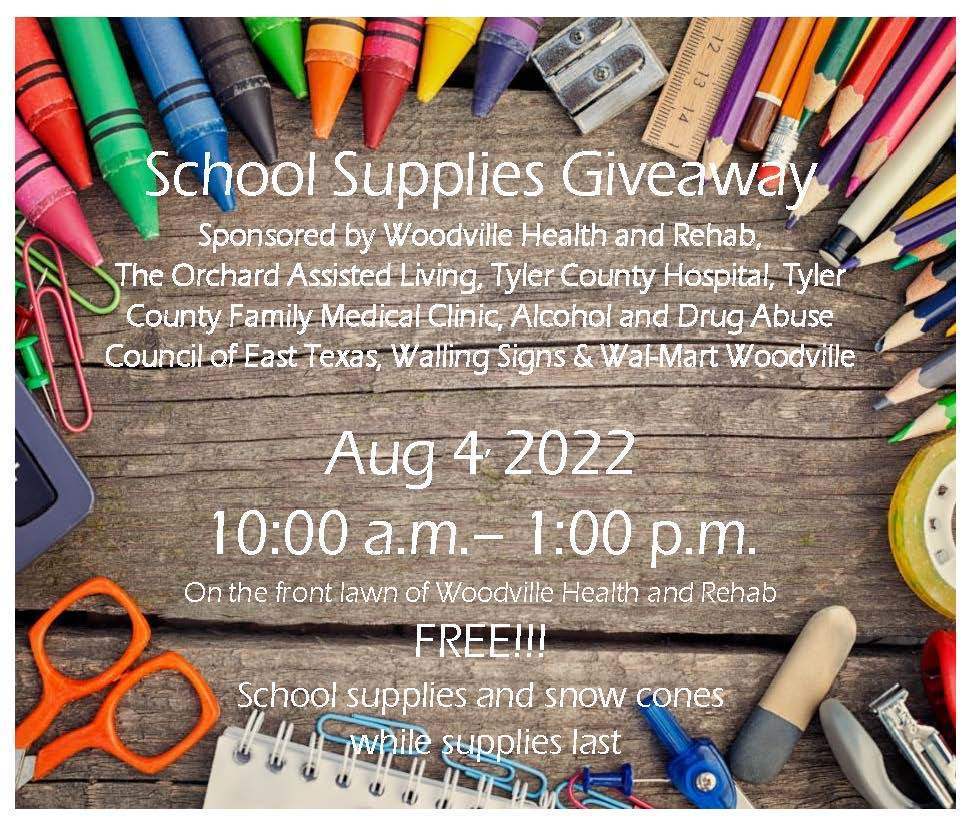 School Supply Giveaway!

Woodville ISD Will Host a District Wide Registration Rally for all New and Returning Students, See Attached for Full Details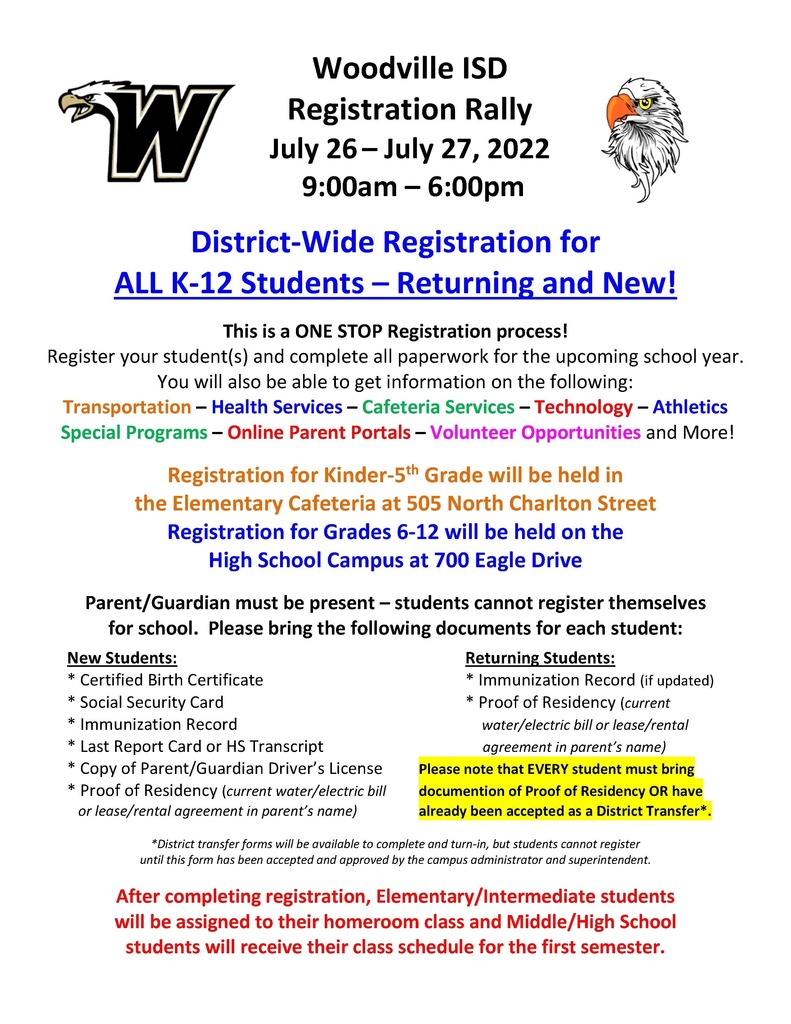 We are so proud to announce that WISD Superintendent Lisa Meysembourg has been chosen as the 2022 Region 5 "Superintendent of the Year"! The staff at WISD is so proud and excited for our boss!

See attached for information on our local Head Start Program.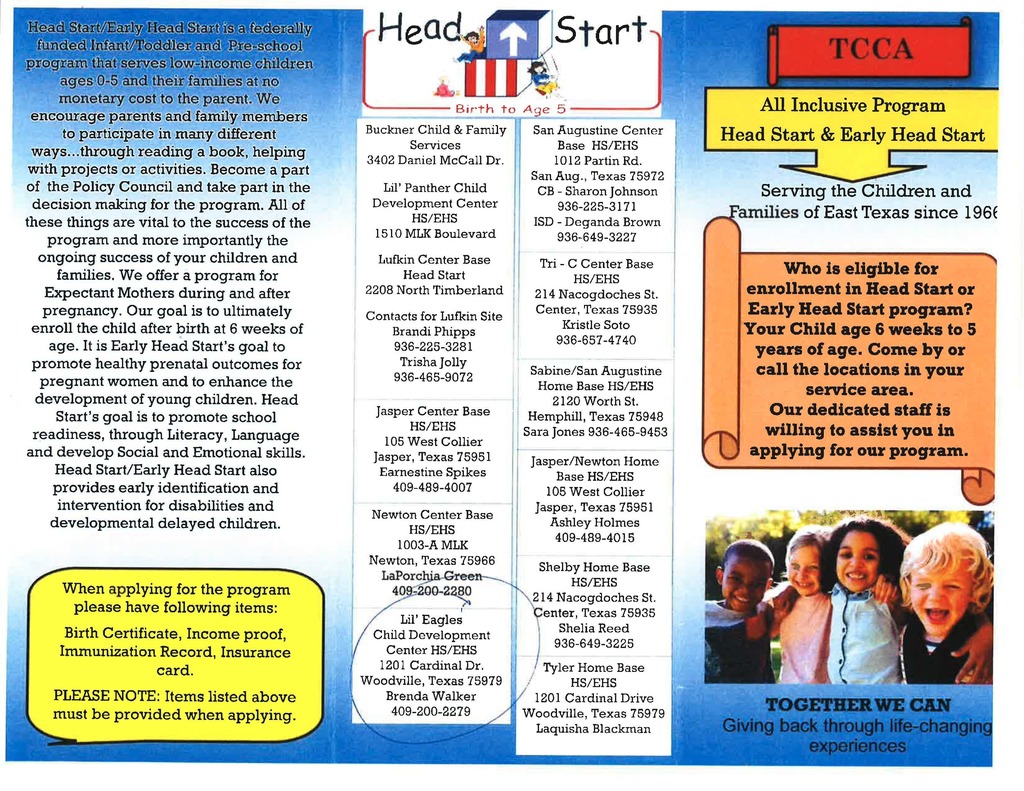 WOODVILLE INDEPENDENT SCHOOL DISTRICT 505 NORTH CHARLTON WOODVILLE, TEXAS 75979 409-283-3752 News Media Release for the WISD Summer Feeding Program The Woodville Independent School District announces the sponsorship of the Summer Food Service Program. Both breakfast and lunch will be served at the High School Cafeteria located at 700 Eagle Drive Woodville, Texas beginning May 31st. thru June 30th. Breakfast will be served beginning at 7:30 a.m. till 8:30 a.m. Lunch will be served beginning at 11:30 a.m. until 12:30 p.m. Monday thru Thursday. THIS PROGRAM IS OPEN TO ALL CHILDREN EIGHTEEN AND YOUNGER REGARDLESS OF INCOME. In accordance with federal civil rights law and U.S. Department of Agriculture (USDA) civil rights regulations and policies, this institution is prohibited from discriminating on the basis of race, color, national origin, sex (including gender identity and sexual orientation), disability, age, or reprisal or retaliation for prior civil rights activity. Program information may be made available in languages other than English. Persons with disabilities who require alternative means of communication to obtain program information (e.g., Braille, large print, audiotape, American Sign Language), should contact the responsible state or local agency that administers the program or USDA's TARGET Center at (202) 720-2600 (voice and TTY) or contact USDA through the Federal Relay Service at (800) 877-8339. To file a program discrimination complaint, a Complainant should complete a Form AD-3027, USDA Program Discrimination Complaint Form which can be obtained online at:
https://www.usda.gov/sites/default/files/documents/USDA-OASCR%20P-Complaint-Form-0508-0002-508-11-28-
17Fax2Mail.pdf, from any USDA office, by calling (866) 632-9992, or by writing a letter addressed to USDA. The letter must contain the complainant's name, address, telephone number, and a written description of the alleged discriminatory action in sufficient detail to inform the Assistant Secretary for Civil Rights (ASCR) about the nature and date of an alleged civil rights violation. The completed AD-3027 form or letter must be submitted to USDA by: 1.mail: U.S. Department of Agriculture Office of the Assistant Secretary for Civil Rights 1400 Independence Avenue, SW Washington, D.C. 20250-9410; or 2.fax: (833) 256-1665 or (202) 690-7442; or 3.email:
program.intake@usda.gov
This institution is an equal opportunity provider.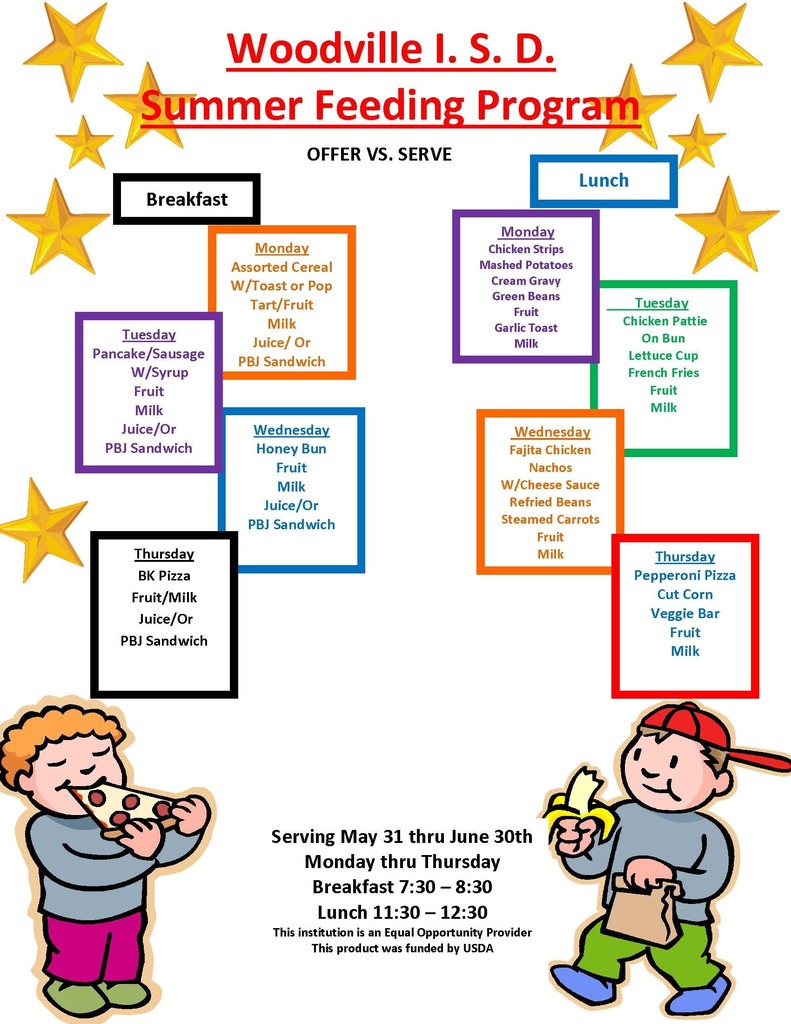 Just want to give a shout out and congratulations to our new Lady Eagles Head Basketball Coach, Michelle Merchant! We are sad to see Coach Troy Carrell go, but wish him the best of luck, he is leaving our Lady Eagles in good hands! Also, congrats to Coach Ryan Kelly, as he will be assuming the roll of Girls Athletic Coordinator!

Go Vote!!!!!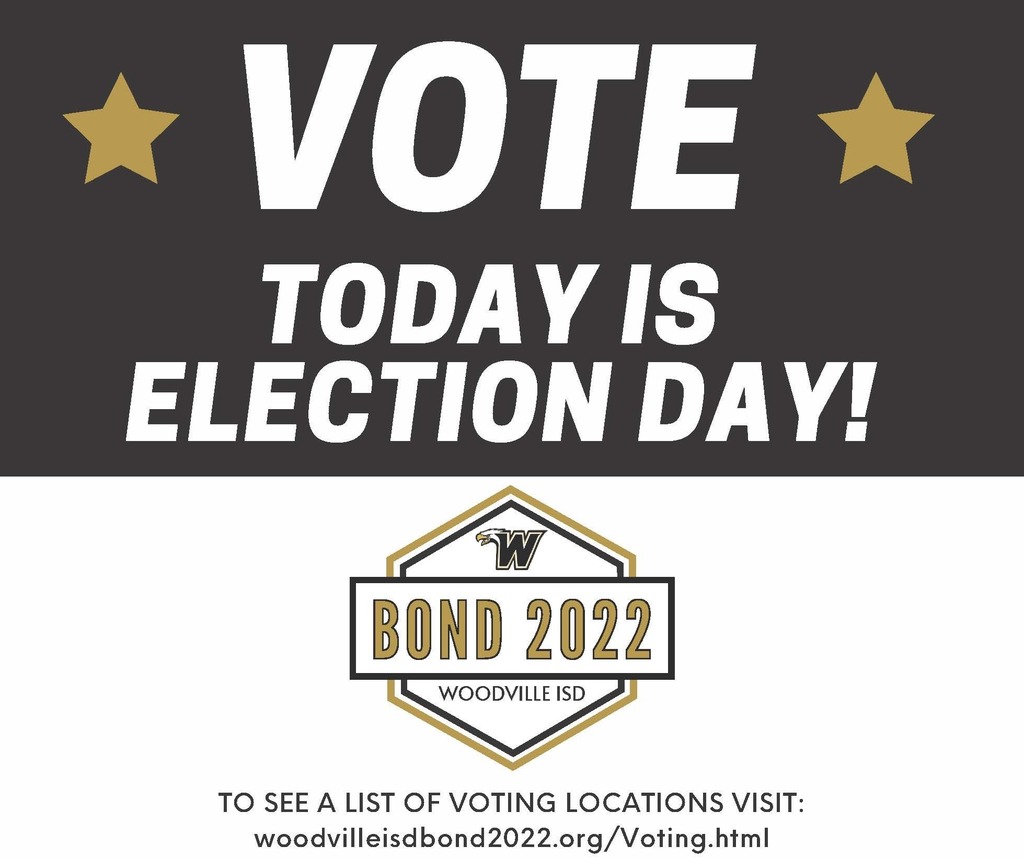 It's not Friday, but it is a fact!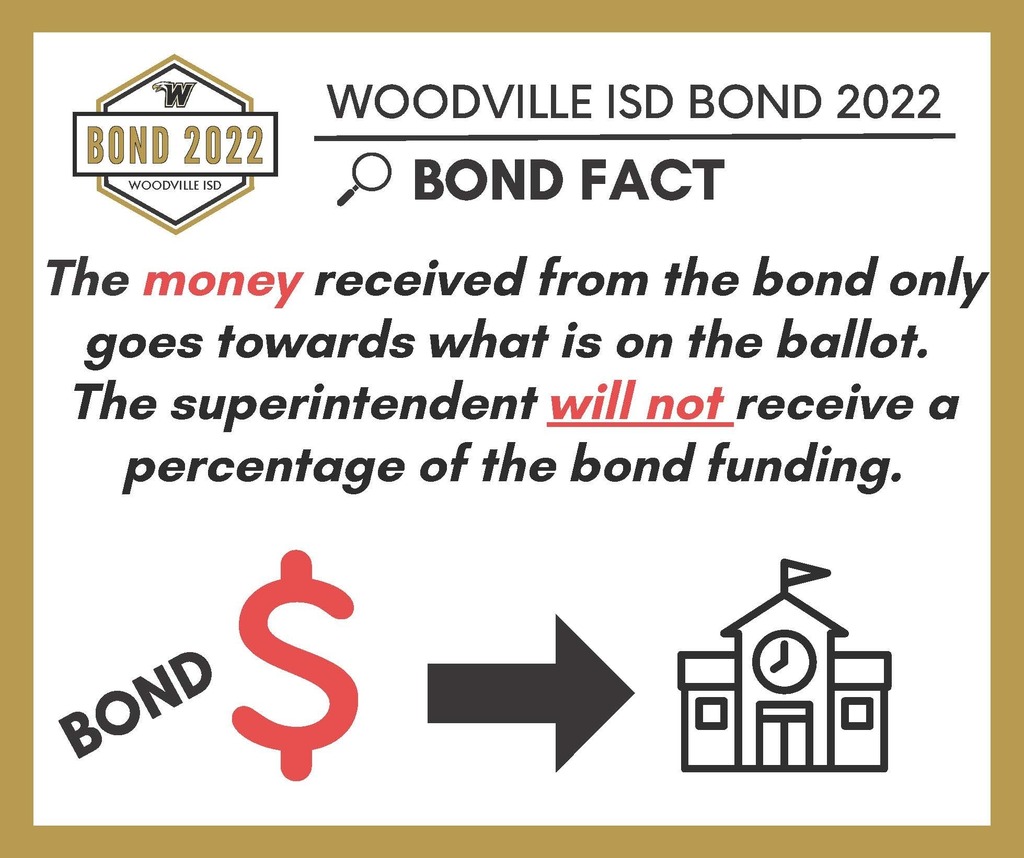 Early Voting Ends Today!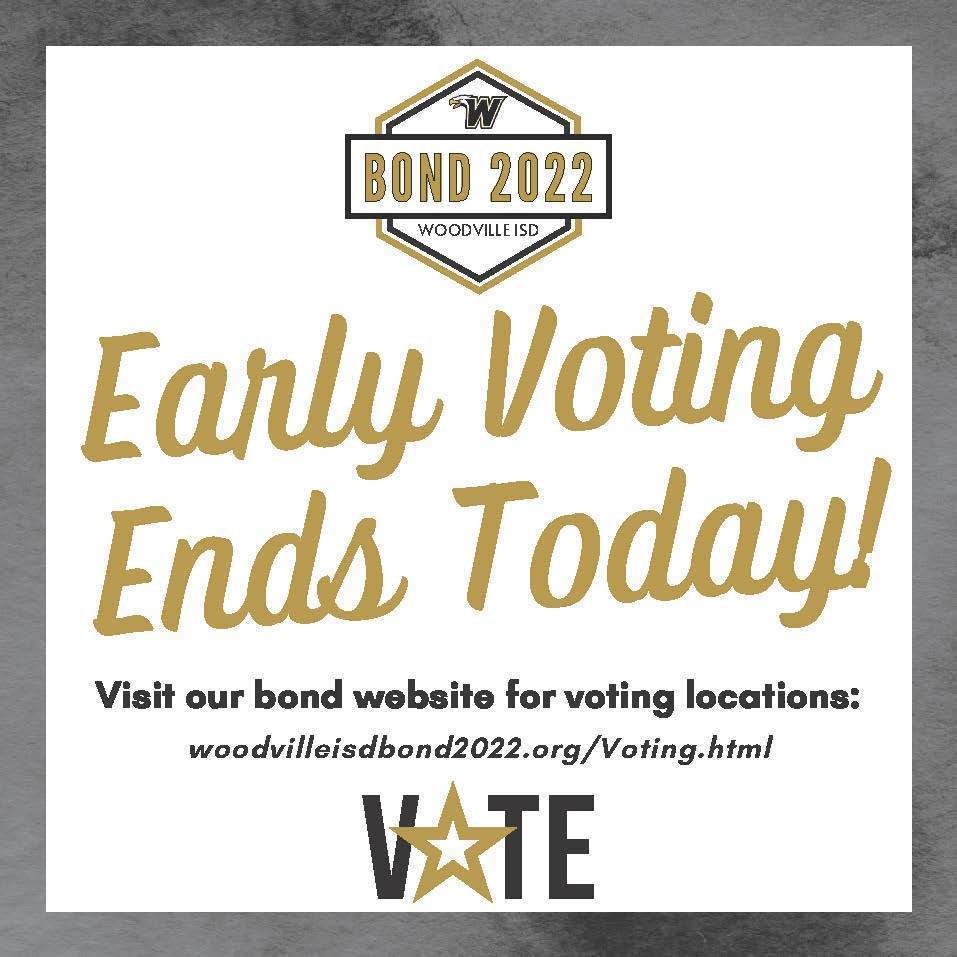 Early Voting for the Woodville ISD Bond Election Begins Monday - Please See Attached for Complete Details on Location and Times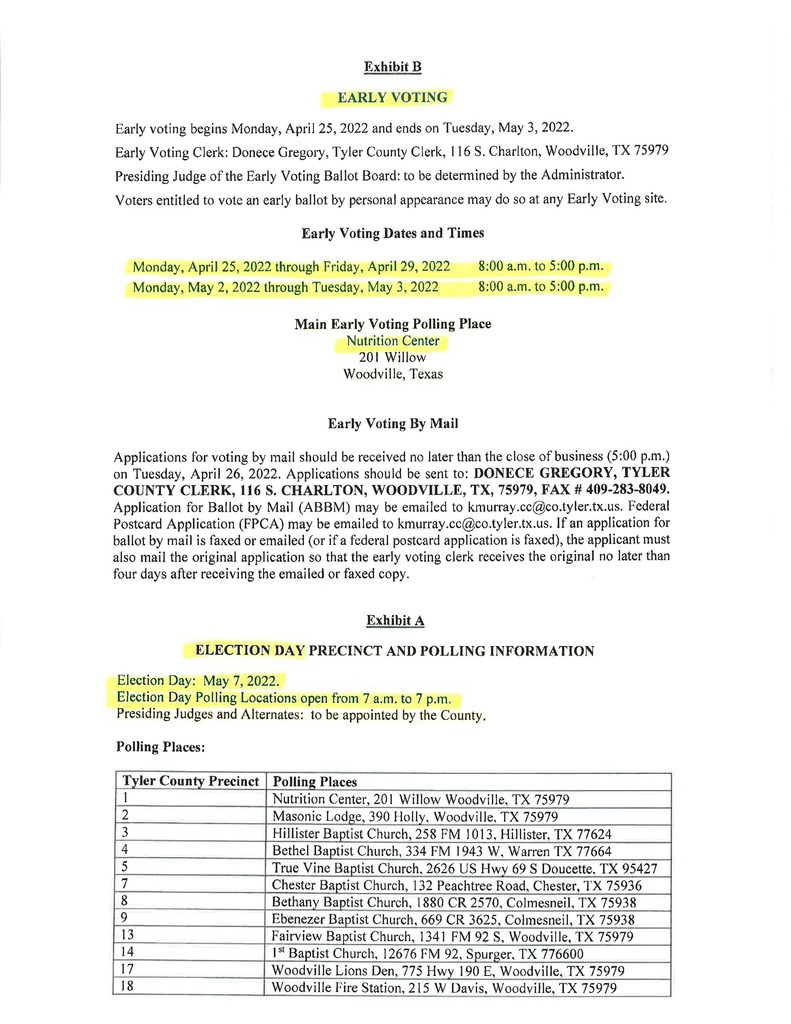 Upcoming Bond Meetings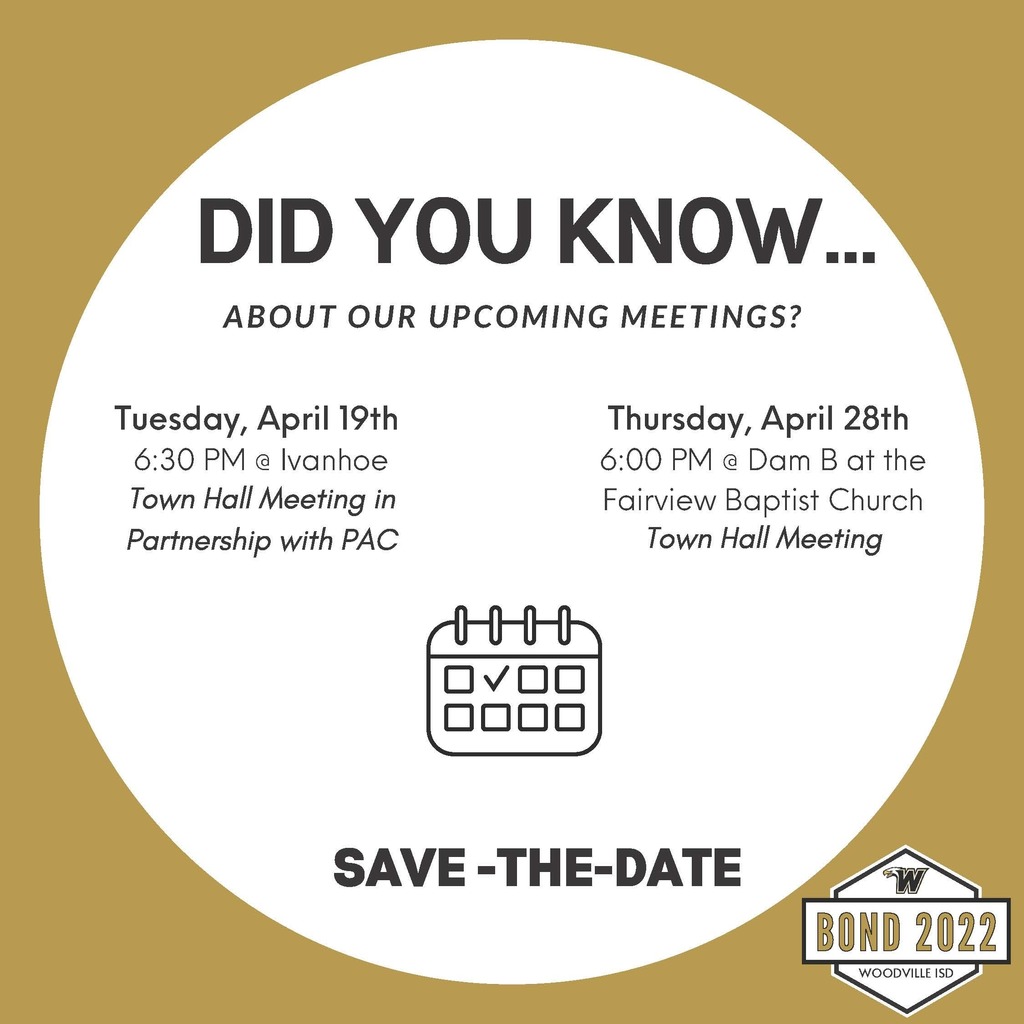 Appropriate Behavior on Social Media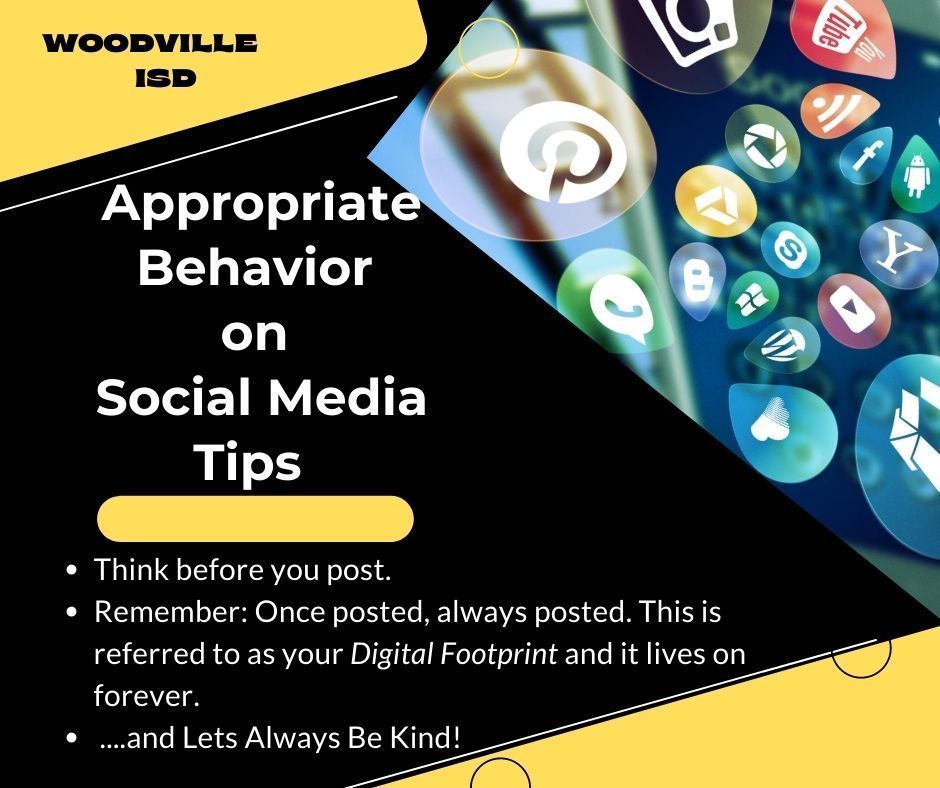 Did you Know......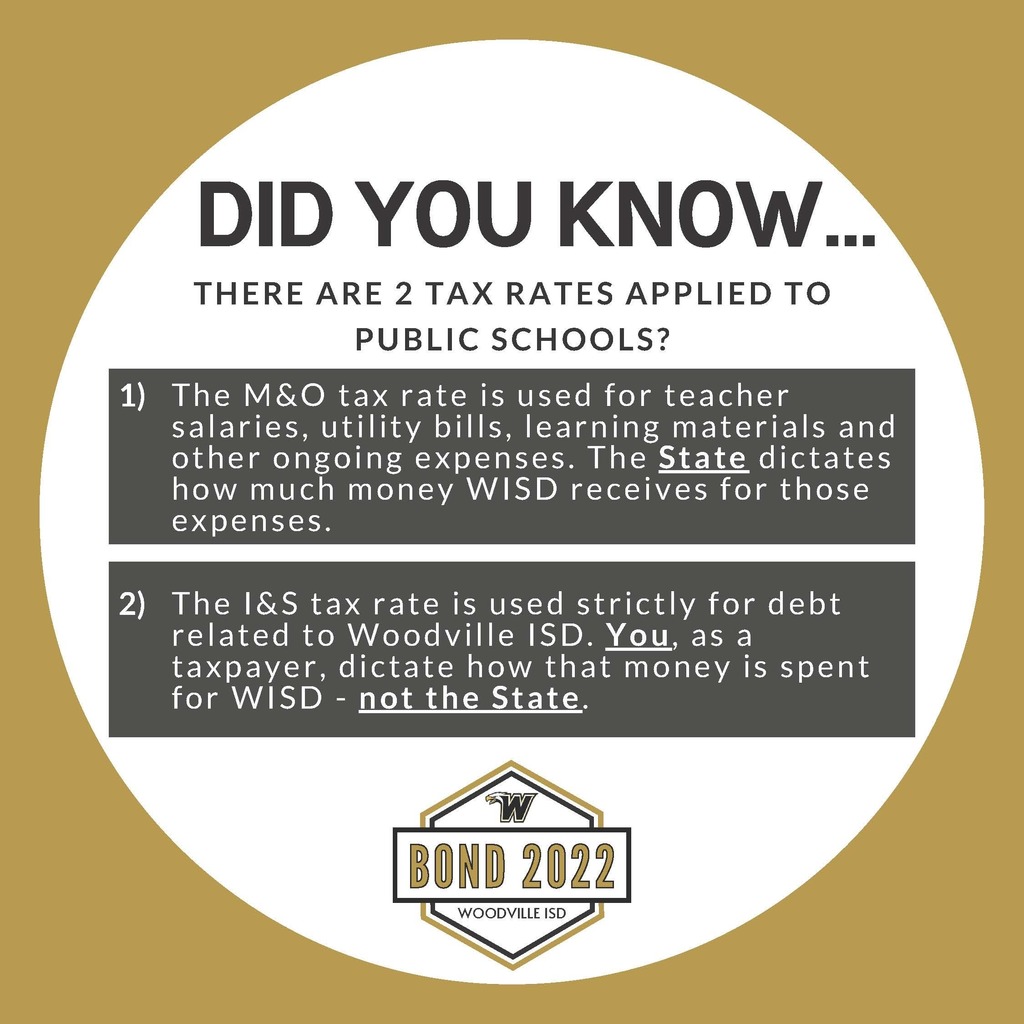 Are You Registered to Vote?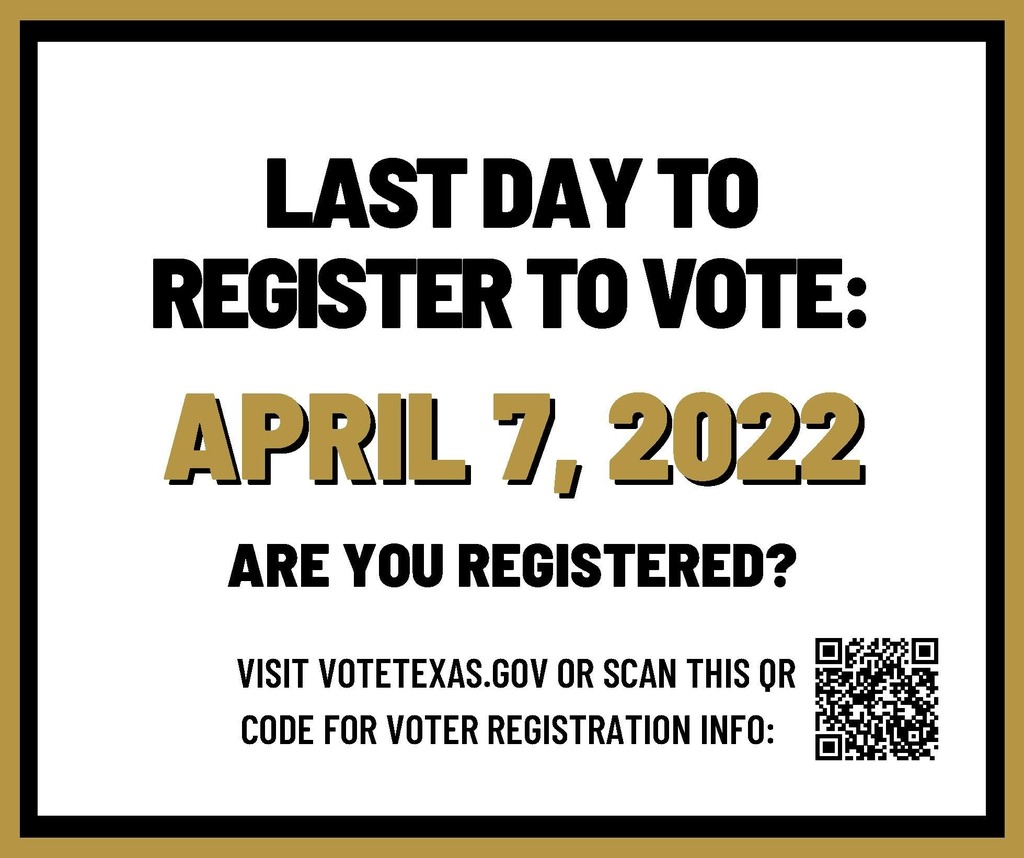 Bond Fact Friday!

Bond 2022 Fact Friday