6th & 7th Grade Awards- May 26- 10am-Summit If your child is receiving an award, an invitation was mailed home and students were also told. Please arrive early with your drivers license so we can check you in. We will begin check in at 9.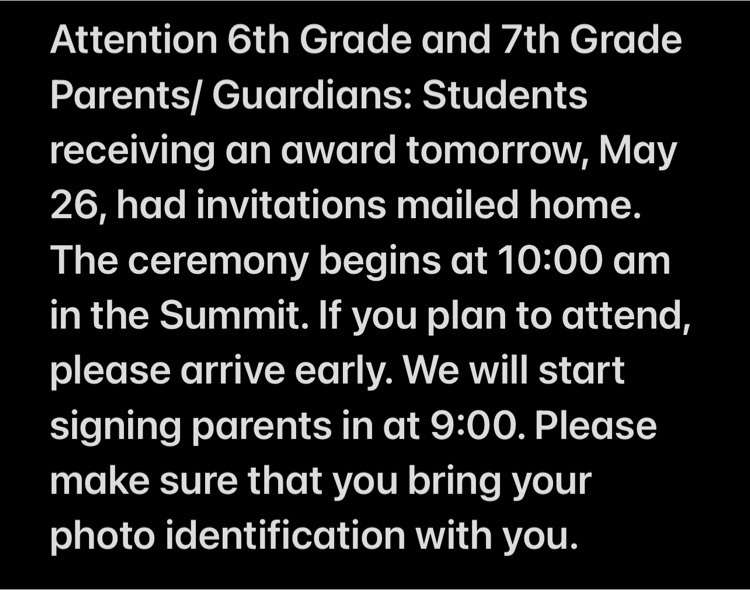 Attention 6th Grade and 7th Grade Parents/Guardians: Students receiving an award tomorrow, May 26, had invitations mailed home. The ceremony begins at 10:00 am. If you plan to attend, please arrive early. We will start signing parents in 9:00. Please make sure that you bring your photo identification with you.
MS Field Day! May 30, 2023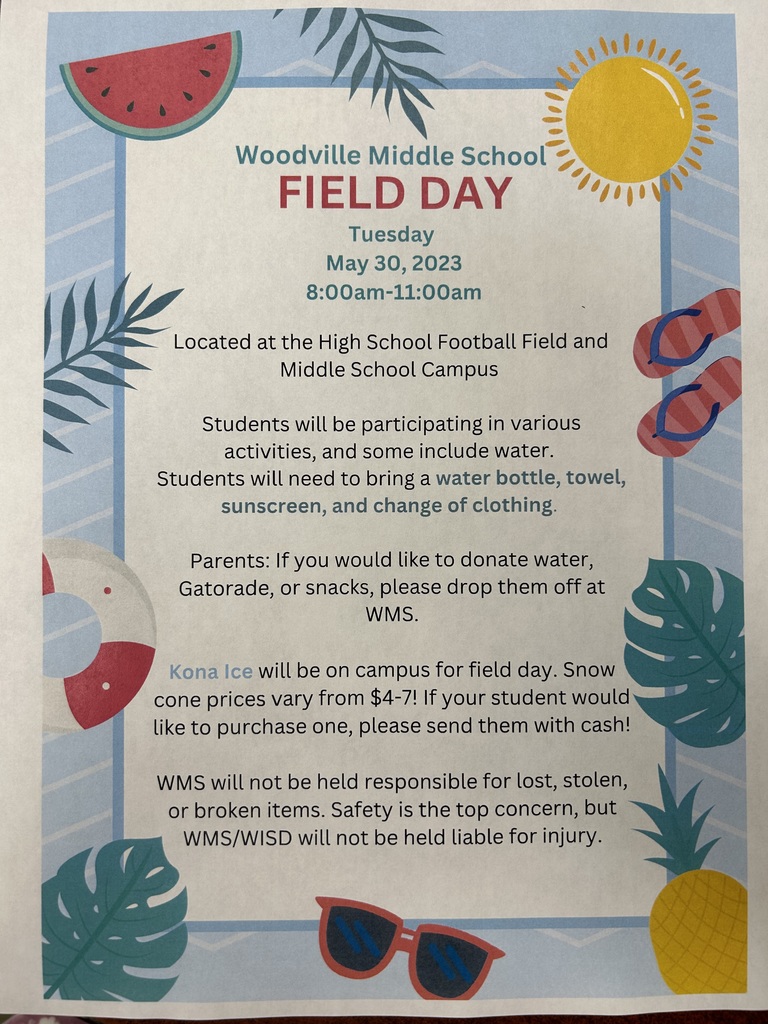 Attention Parents: From the desk of Coach Lajoie-Physical packets need to be turned in to me by Wednesday 5/24 at the end of the day and that physicals will be Thursday morning 5/25 starting at 8. Thank you!

PreK & Kindergarten Round Up!!!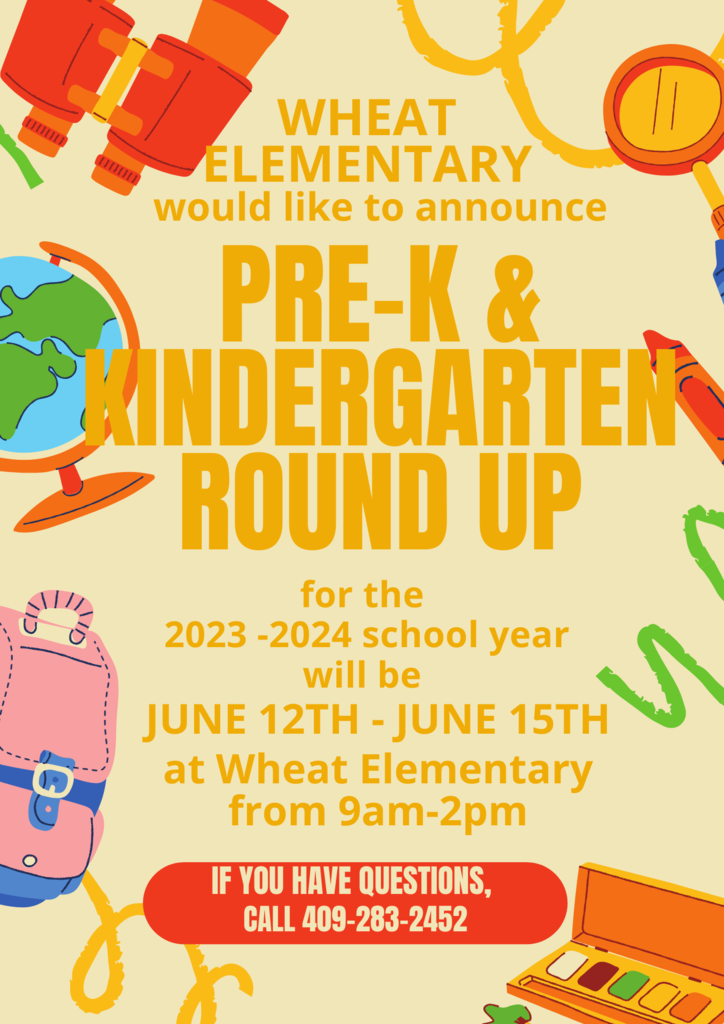 "Youth Equipped to Succeed" Parent Program - Please see attached image for full details!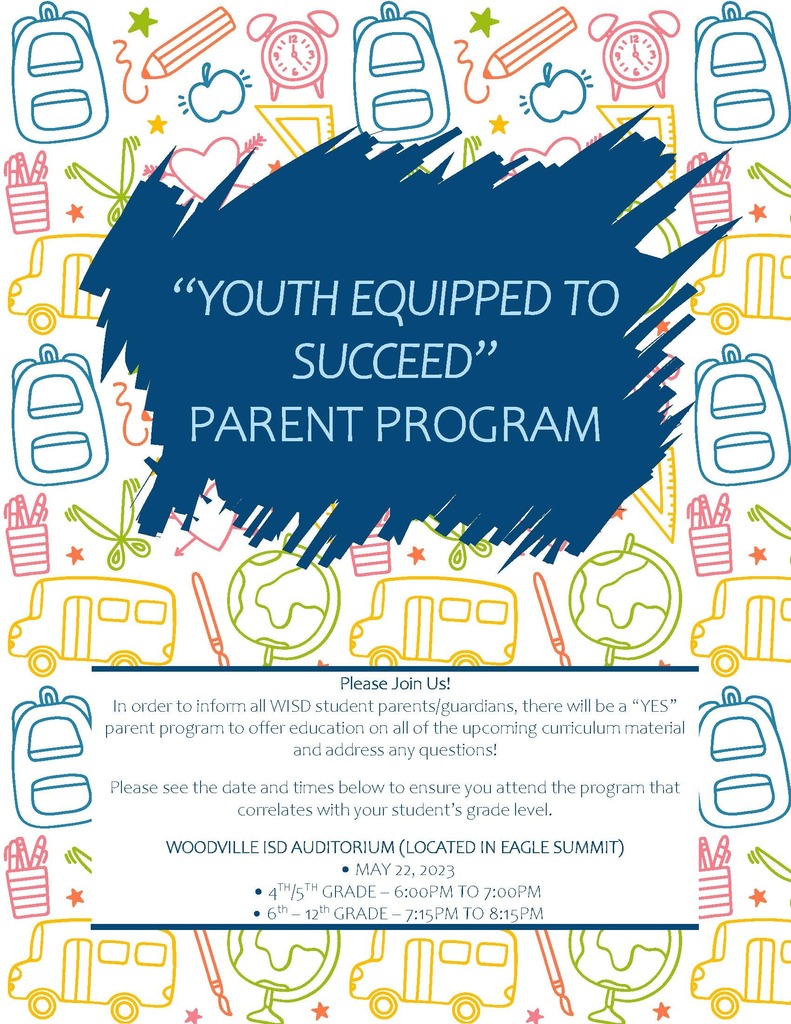 NJHS is helping out Caring is Sharing. They are in need of the following items: Peanut Butter Canned Fruit Spaghetti Sauce Soup (any variety) Mac n Cheese Any other non perishable items accepted, but these are the things they are more in need of at this time. Please bring donations to the front office or Mrs. Harrington's room. Thank you in advance.
Attention parents of band, cheer, drill team and athletics students! Physical packets went home with your student today. Please fill out the entire packet except for the last page. Packets are due to Coach Lajoie by 5/24 at the end of the day so she has time to review them. Physicals will be on 5/25 at 8 AM. Please let Coach Lajoie know if you have any questions.
8th Grade Parents: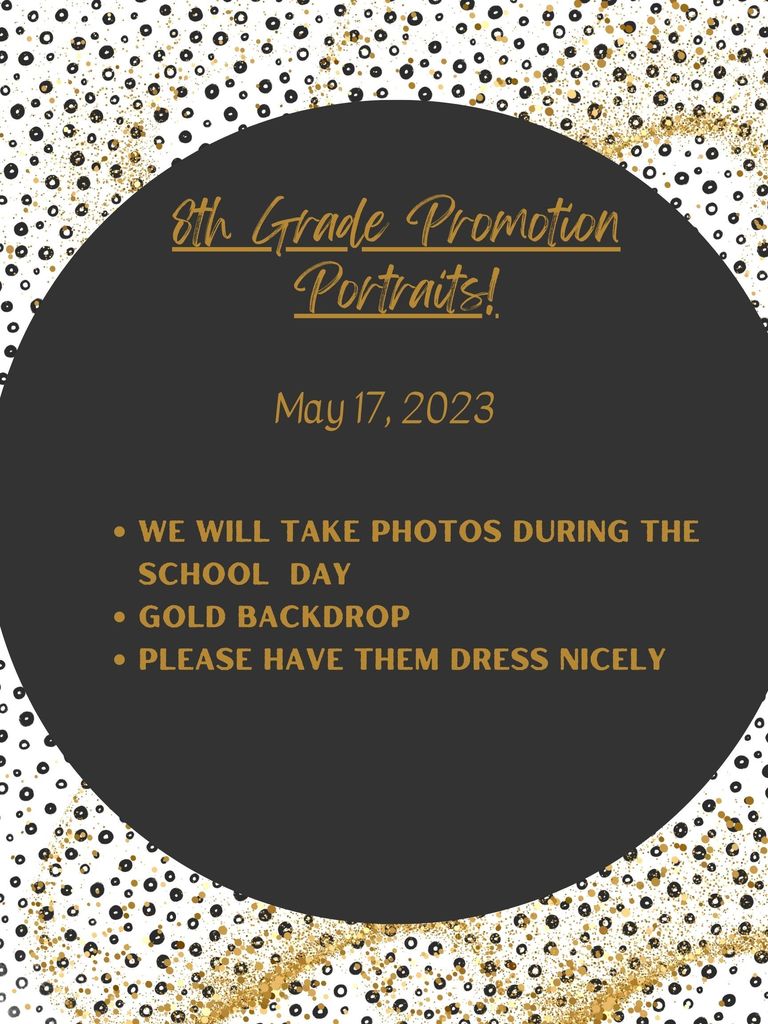 Woodville Eagle Baseball Playoff Info!!!! Best of 3 series vs. Diboll this Thursday, Friday, Saturday. All games at Cleveland High School. Start time Thursday and Friday at 6 p.m. and if Saturday game is necessary it will start at 1 p.m. Tickets will be $5, THSCA, district and senior passes will be accepted.
WMS is all clear. Classes have resumed as normal.
In an abundance of caution, WMS is currently in a "Lock Out" due to an incident occurring off campus where possible gun shots were heard. All students are safe inside WMS and operations are proceeding as normal. Until we are given an all clear by our SRO, we will continue to hold students in the building.
Parent Reminder!

Community Bulletin Board Post
This past week was also Principal Appreciation Week. WMS is blessed to have a leader like Mrs Greaff. She always has the best interest of her students and staff in the forefront of every decision she makes. Mrs Greaff is an amazing leader and no matter how hard we try, we cannot put into words how much we love and appreciate everything she does! WMS is fortunate to have someone of her character leading us! Thank you for a terrific 2022-23 school year, Mrs. Greaff!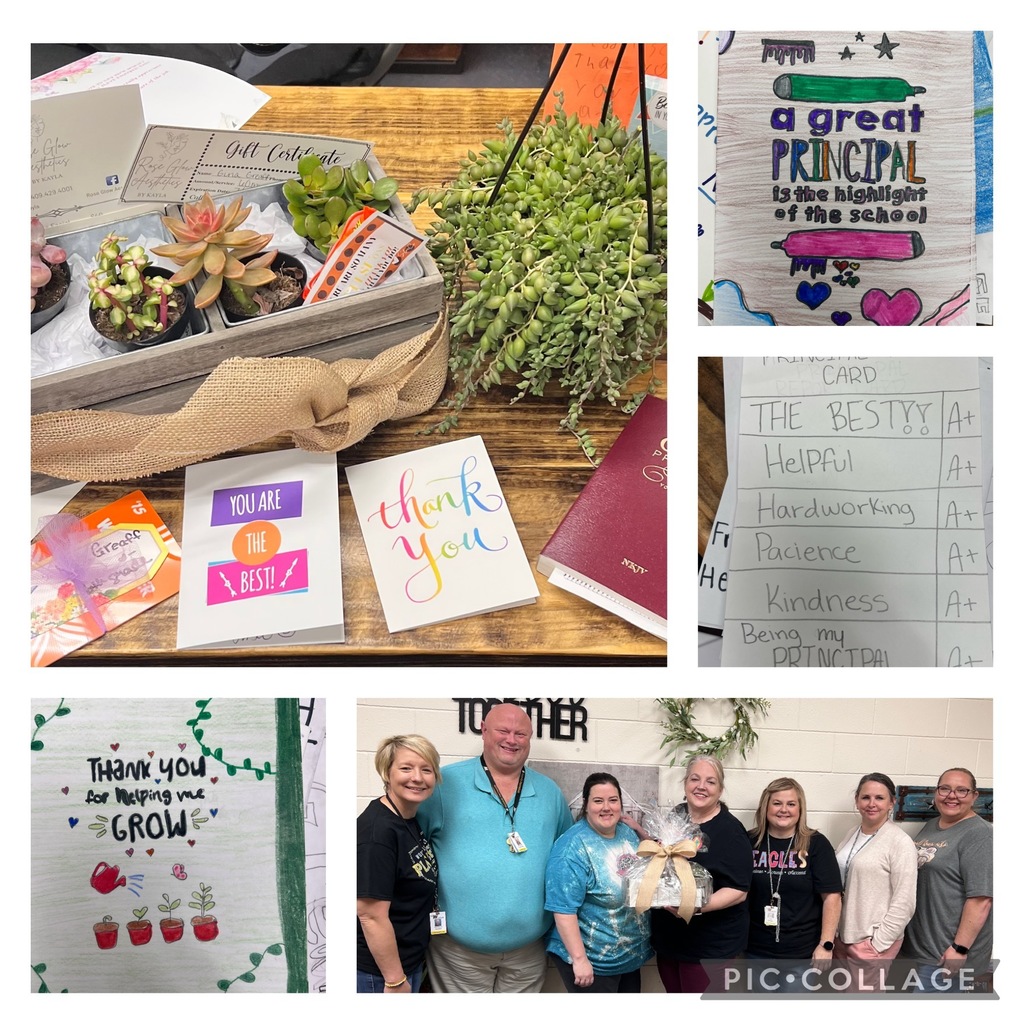 Friday was Lunch Hero's day! These ladies work tirelessly to make sure we are all well fed and do it with smiling faces! We appreciate them all so much!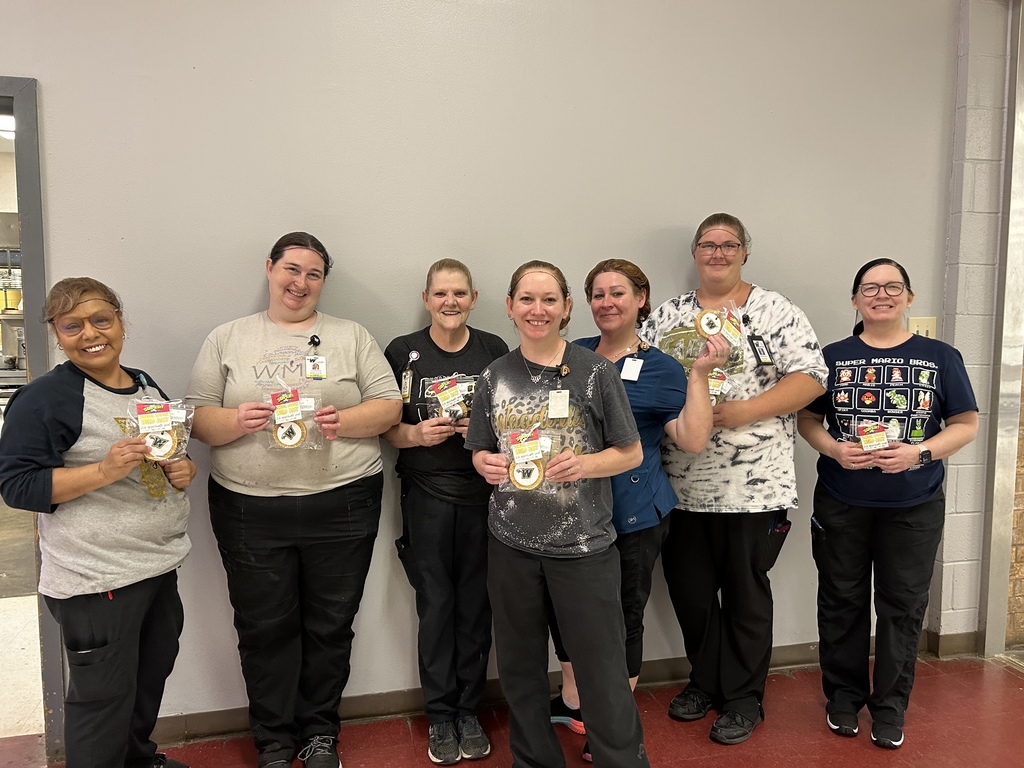 We had so much fun showing our staff appreciation this week! They work so hard everyday and deserve so much positive recognition. Special thanks to WFBC and WUMC for their generous donations toward food and our door prize donors, The Lions Club, Tyler County Hospital, Dixie's Vintage Vogue, Charlottes Shaved Ice, and Mr. Scarberry.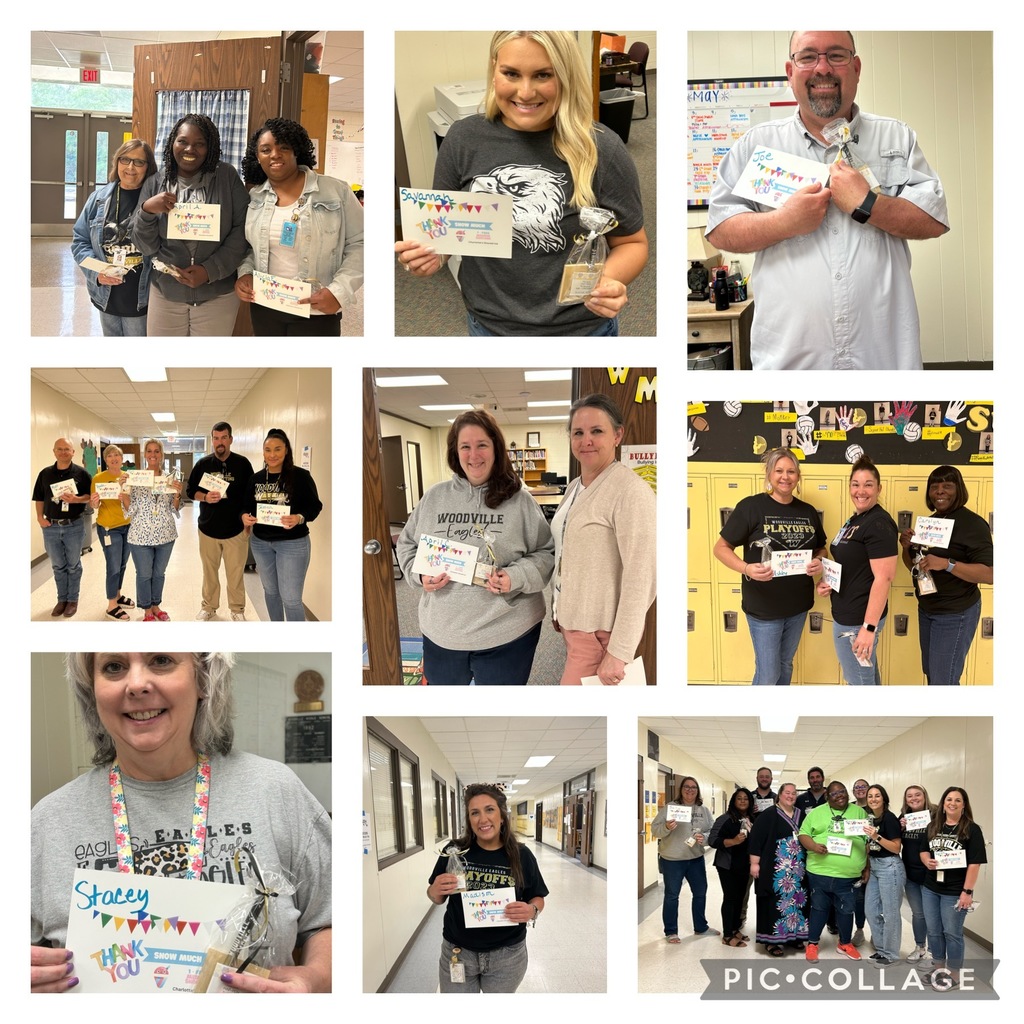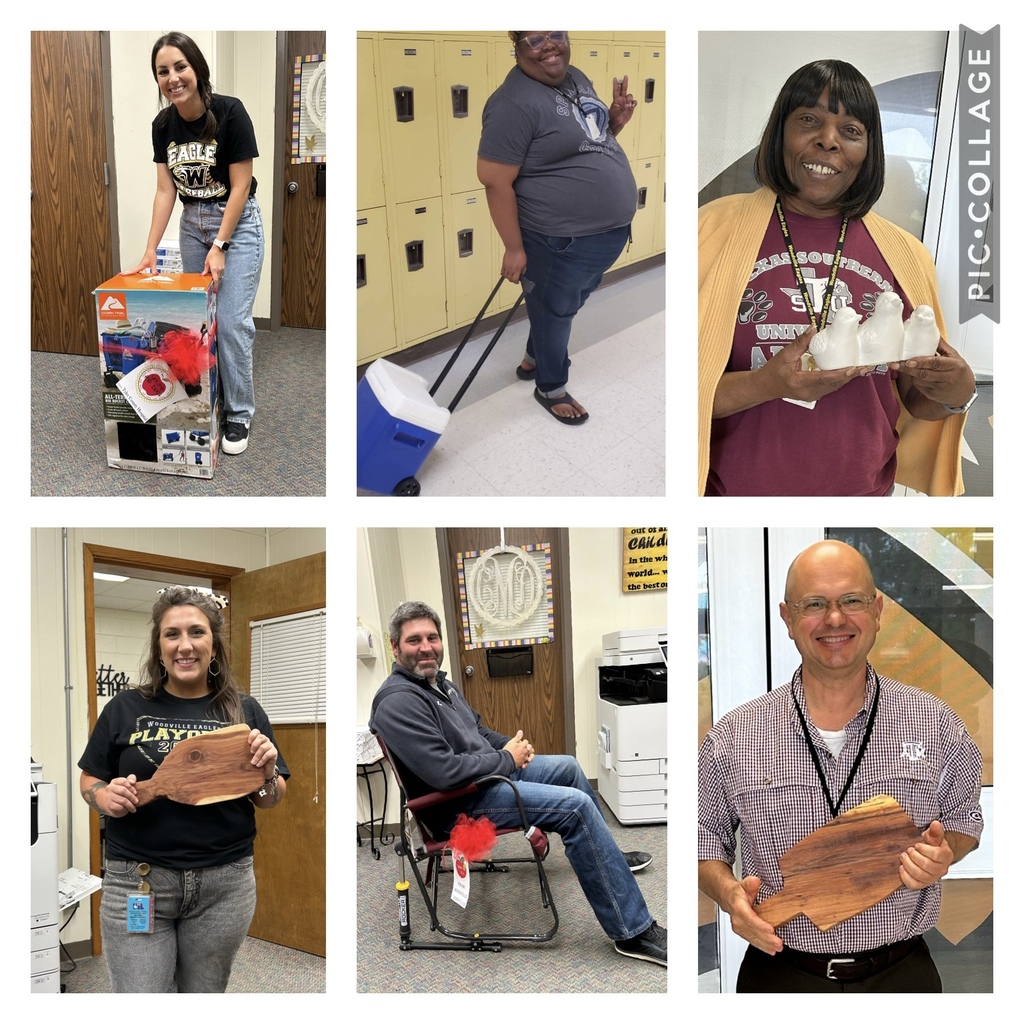 Woodville Volleyball has the following extra cookies for sale for $15 at the Summit from 1-4pm: (first come first serve) 6 boxes of Raisin Oatmeal 3 boxes of White Chocolate Macadamia Nut 3 boxes M&M Candy 1 box Peanut Butter 6 boxes of Snickerdoodle Cash/check only Checks payable to Woodville Volleyball

Community Bulletin Board Post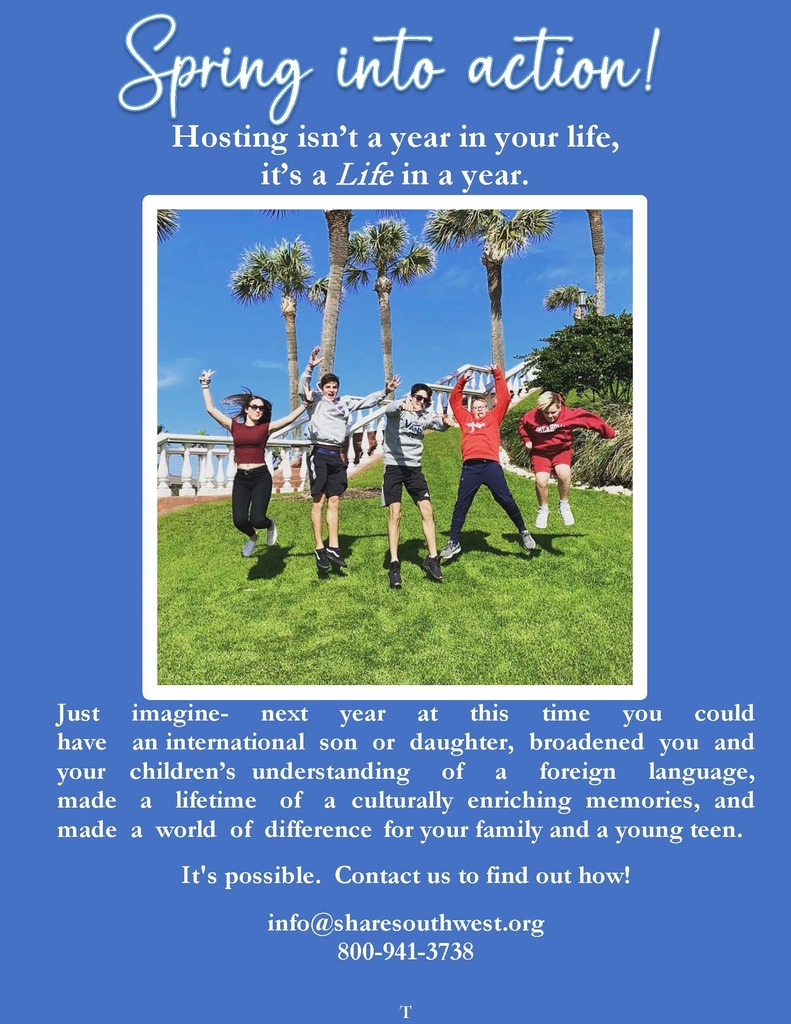 Tomorrow is the MS National Junior Honor Society induction ceremony. It will start at 6:00 pm at Eagle Summit Auditorium. Inductees need to arrive by 5:30pm.