A big shout-out to our Woodville ISD school counselors - Angela Hollingsworth, Jordan Duhon, Angela Moses, Laren Allen, and Ginger Dahl. These dynamic ladies provide guidance counseling and social emotional learning supports to our students and staff. They are absolutely amazing and we are so blessed to have them at Woodville ISD. We are definitely "Better Together" with them on our team!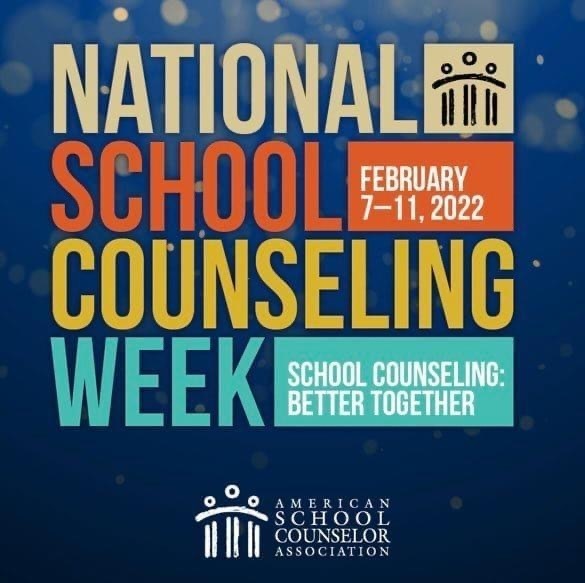 Due to uncertain weather and road conditions, combined with a large number of students and staff out with flu, strep, COVID and other illnesses; we are cancelling school for tomorrow, Friday, February 4, 2022. The district will use this time to disinfect and sanitize all campuses and facilities. Extra curricular activities scheduled for Friday afternoon or Saturday will continue as scheduled. We will see everyone back on Monday, February 7th. Stay warm and dry.

Town Hall Meetings Scheduled In our continued effort to be transparent and provide the community and our staff with factual information and the ability to ask questions, Woodville ISD has scheduled three Bond Information Town Hall meetings. These meetings are scheduled to be held at the Elementary Cafeteria at 6:30 p.m. on Thursday - February 17th, Monday - March 7th and Monday - March 28th. It is our desire that all Woodville ISD residents are informed and can vote with confidence on Saturday, May 7, 2022.

WOODVILLE INDEPENDENT SCHOOL DISTRICT News Release January 14, 2022 For immediate release: Proposition includes safety, career and technology and new facilities The Woodville ISD Board of Trustees voted unanimously to accept the recommendation of the District's Facility Task Force Committee to call for a $47,850,000 bond package for the May 2022 Election. The bond package was developed and recommended by the District's Facility Task Force Committee representing a cross-section of the community, including local citizens, civic and business leaders, parents and school staff. The Task Force studied a district-wide facility assessment, demographics and enrollment projections, district financial information and toured all campuses. Over a period of nine months, members met to assess and prioritize key areas of focus, which included potential new facilities as well as maintenance, renovations to existing campuses before making their recommendation. If approved by the voters, the bond will be used to finance the construction of a new Pre-Kindergarten thru Fifth Grade school building to replace the existing buildings housing the Woodville Elementary and Intermediate schools. The bond will also finance renovations to the current Vocational-Ag building at the high school including an addition to expand space for other Career and Technical Education (CTE) programs. Any bond proceeds used for capital items will be amortized over a short period of time and for a period less than the useful life of these capital items as required by law. If anyone has any questions or wants more information regarding the bond program, they may visit the school website at
www.woodvilleeagles.org
; call the School Administration Office at 409-283-3752; or email
woodvilleisdbond2022@woodvillceagles.org
.

Please see attached information for full details on registering for the 2022 girls softball season.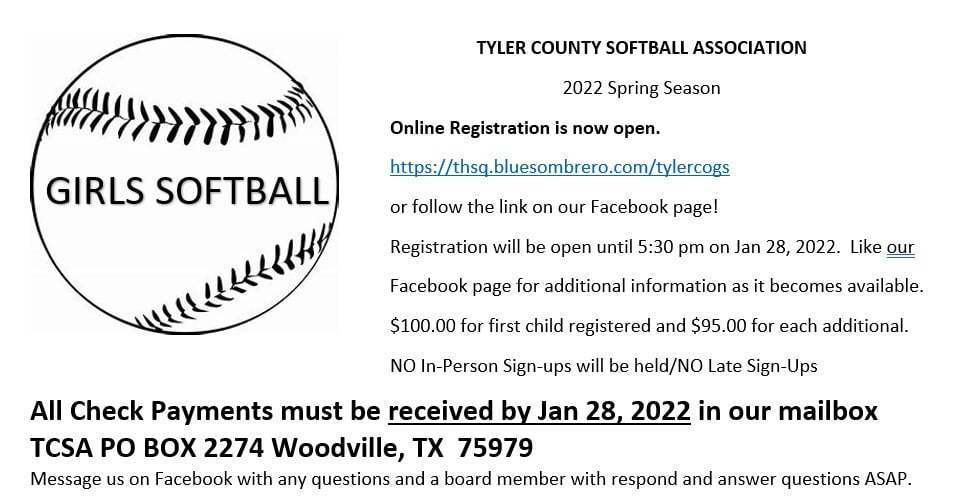 No School Monday- Martin Luther King Day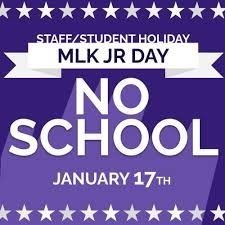 COVID Positive Public Notice 1-12-22

Report Cards were sent home with your child today. Have a great weekend!

Please see the attached information for full details on registering for the 2022 girls softball season.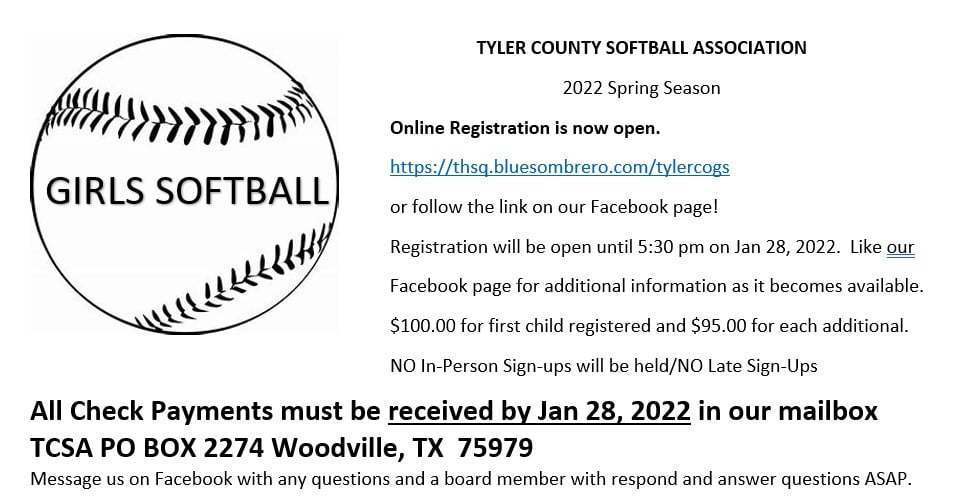 Just a reminder about the band concert and dance this evening!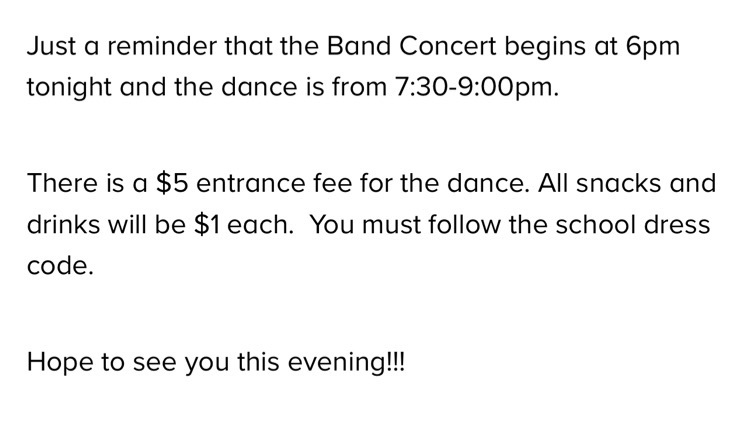 DETCCA will be hosting an EMT certification course with Acadian Ambulance starting January 10th. The course runs January 10-April 18th. You must be at least 17 years of age, have a GED or High School Diploma and pass a physical and drug screen. The cost is $1500 but there may some grant opportunities available. Adults and High school seniors are eligible to enroll. This is a hybrid program and most of the work will be available online. Face to face classes will only meet 1 day a week each Monday evening. For more information contact DETCCA at 409-382-1020. Registration deadline in January 2nd.

We have lots going on at WMS these last few days before the break.... 12/16 - Holiday Band Concert @ 6:00pm (Summit Auditorium) 12/16 - Jingle Bell Ball @ 7:30pm - 9:00pm (Summit Foyer) 12/20 - Wear your favorite Christmas wear (t-shirts, hats, etc) 12/21 - PJ Pants 12/22 - Tacky Christmas Sweater 12/22 - Talent Show @ 9:30am 12/22 - Early Release @ 12:00pm 12/23 - 1/6/2022 - Christmas Break

UIL Results for Tuesday! 6th Grade Art Smart- 1st Place- Kinleigh Miller 7th Grade Art Smart- 1st Place-Elise Scott, 3rd Alyssa Vincent 8th Grade Art Smart- 1st Place- Brax Love (PERFECT SCORE), 5th-Kachel Gressler, 6th- Emma Craft 8th Grade Calculator-5th Place-Nataiyah Morrison 6th Grade Dictionary Skills- 6th Place- Alivia Williams 6th Grade Editorial Writing- 6th Place-Bryleigh Clow 7th Grade Editorial Writing- Kelsey Risinger 8th Grade Editorial Writing- 3rd Place-Carlie Risinger, 6th- Elysse Valentine 8th Grade Listening Skills- 1st Place- Virginia Ludewig, 2nd- Brax Love 6th Grade Modern Oratory- 2nd Place- Adrieyn Miller, 4th Danna Lopez 7th Grade Modern Oratory- 1st place- Sophie Hill, 4th Ruby Shirley 8th Grade Modern Oratory- 2nd Place- La'Shaye Barkin 6th Grade Music Memory- 2nd Place-Caylee Castille, 4th-Cadain Williams 7th Grade Music Memory- 3rd Place- Kelsie Risinger 8th Grade Music Memory- 1st Place- Philip Babin, 4th- Tamera Land 6th Grade Oral Reading- 4th Place-Gracen Cox, 6th- Karson Weaver 7th Grade Oral Reading- 1st Place- Luke Babin 8th Grade Oral Reading- 1st Place- Chrislyn Brooks, 4th- Jordyn Franz, 6th Hayley Hoskins 6th Grade Reading Writing- 6th Place-Makennah Fowler 7th Grade Reading Writing- 5th Place-Kourtney Hillhouse, 6th Philip Babin 8th Grade Reading Writing- 2nd Place- Jordan Frantz, 3rd -Claire Voth 5th- Maci Shiele 7th Grade Science- 4th- Carsen Conner

Coats for Kids - See attached for full details.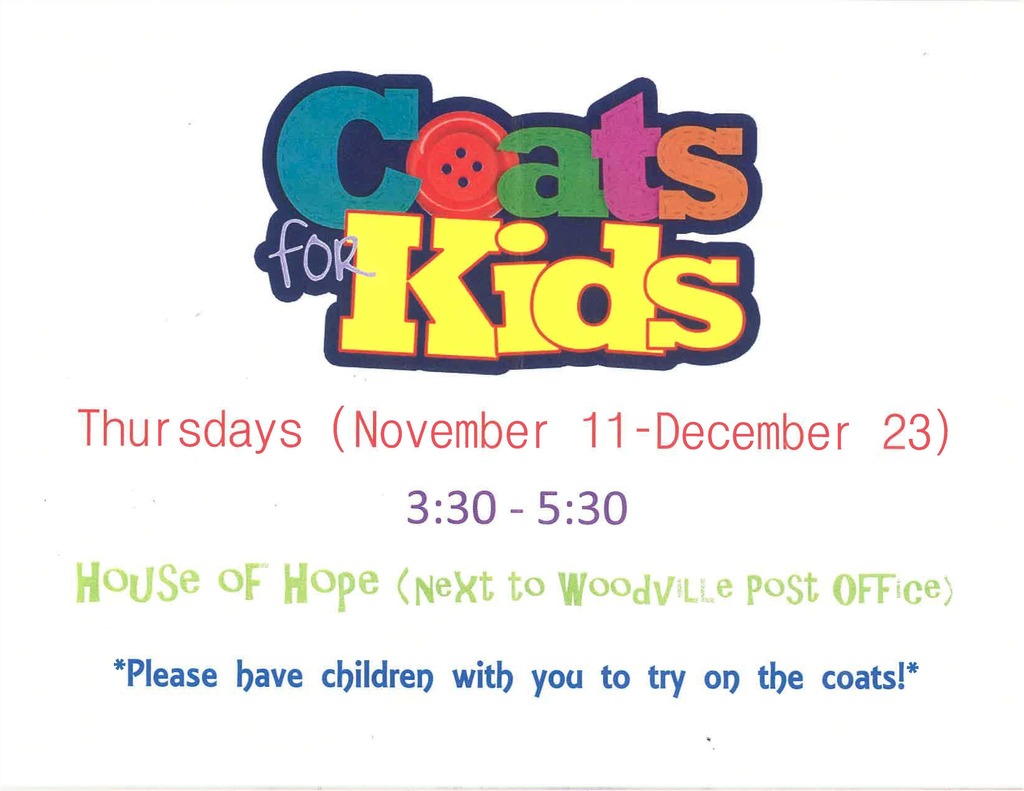 We hope everyone has a safe enjoyable Thanksgiving break!! There will be no school November 22nd-26th. School will resume on November 29th. All school offices will be closed during the break.

WISD will have an early release on Thursday, Nov. 18. We have several events occurring that afternoon/evening in addition to our regular afternoon bus routes, in order to accommodate all transportation needs, we will release at 1:30 p.m. that day. Please plan accordingly.

Community Service Post Girl Scouts "Girls Night Out". See attached for complete details.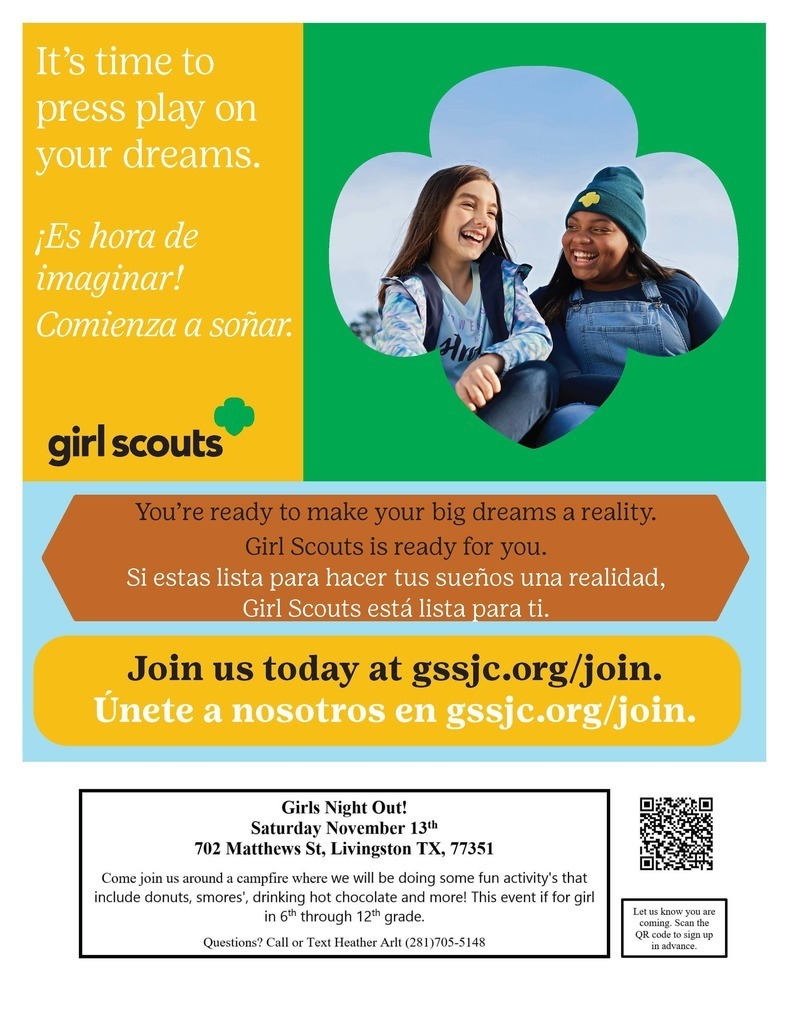 Woodville ISD Veteran's Day Celebration 2021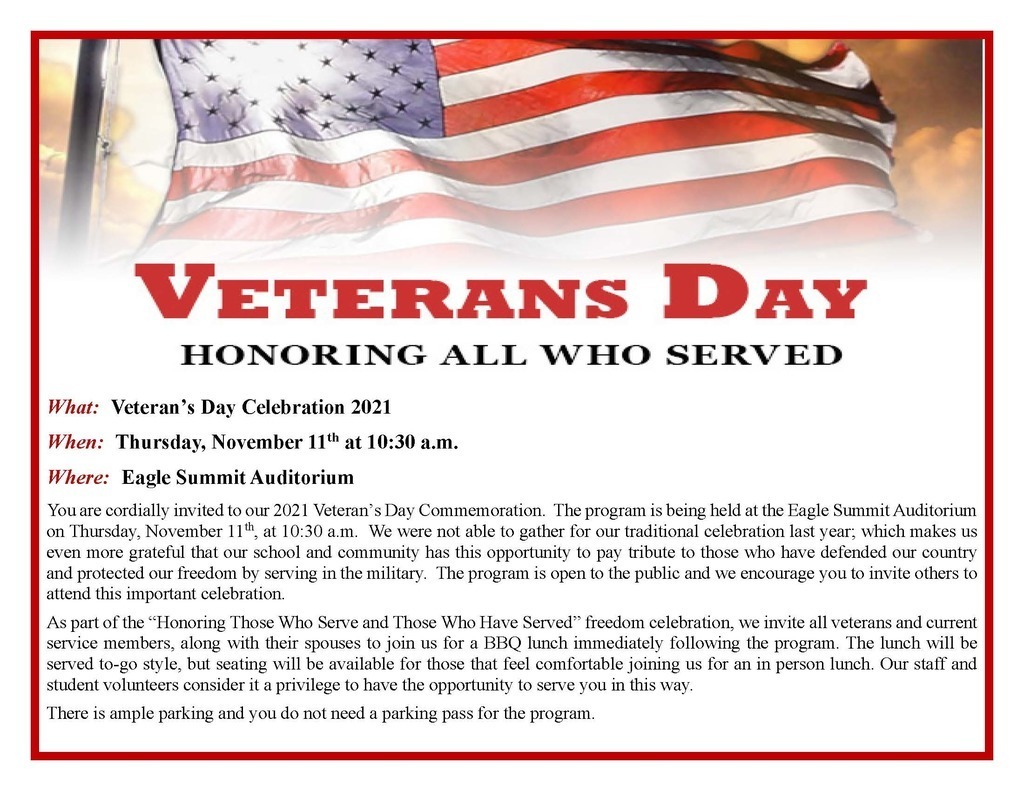 Courtesy post for Girls Scouts. Please see the attached flyer for full details on their upcoming Birthday Spooktacular!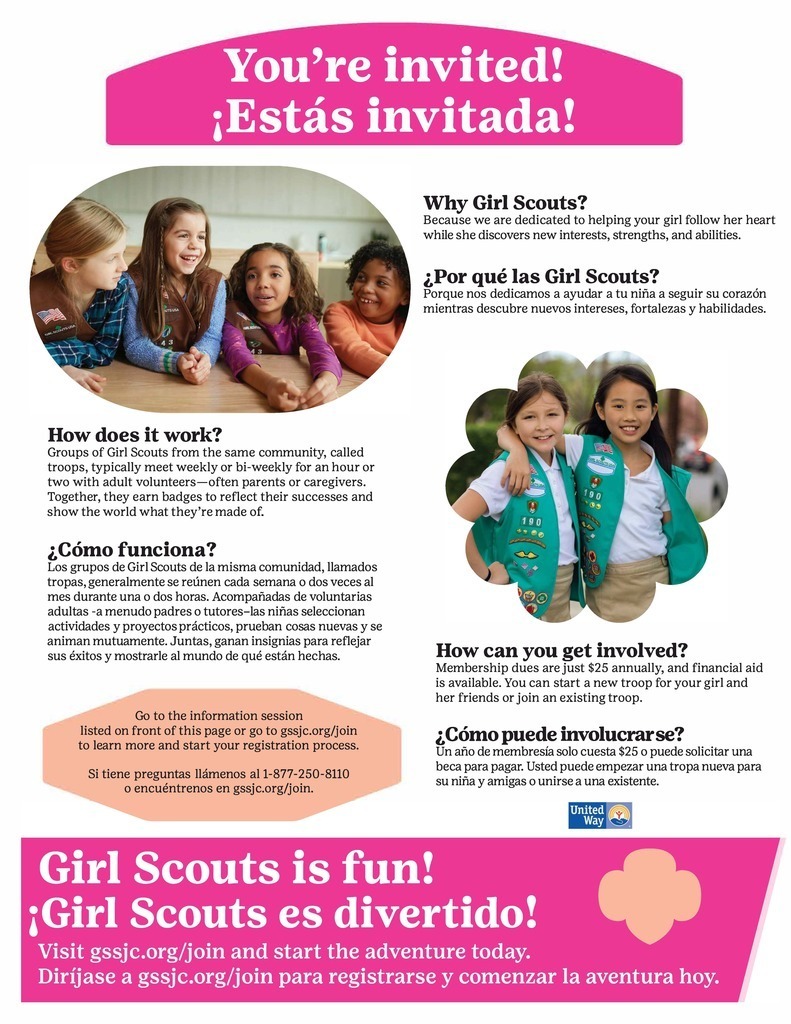 There will be a GT Community Meeting this Wednesday, Oct. 20th, at 5:30 in the Elementary Cafeteria.