Congratulations to our girls Track team for winning the Area Track Meet! Area Champs!! The girls will compete at the Regional Track Meet in Waco on Friday and Saturday!

The Lady Eagles will be playing New Waverly for the Bi-District title on Thursday in New Waverly Tx at 6pm and will play the second game Friday at Robinson High School in Waco Texas at 7pm, with the third game following if needed! Let's Go Lady Eagles!!

The Lettermen's Club is hosting their annual basketball tournament at the Middle School gym on Saturday, April 21 from 9am-7pm. Any students interested in keeping the scoreboard and books should contact Mark Hadnot at 337-0379.

We have several students competing in Regional Tennis this week. Eli Shirley and Trevor Vardeman have won 2nd in Boys Doubles and will advance to State!! Check back later for final results for those still competing!

We are very proud of our WHS Academic UIL students. We nearly tripled our number advancing to regionals this year. Congratulations to Hallee Hughes for advancing as a state alternate qualifier. We are very proud of all our students' accomplishments and their improvement this year, and we cannot wait for next years UIL academic teams!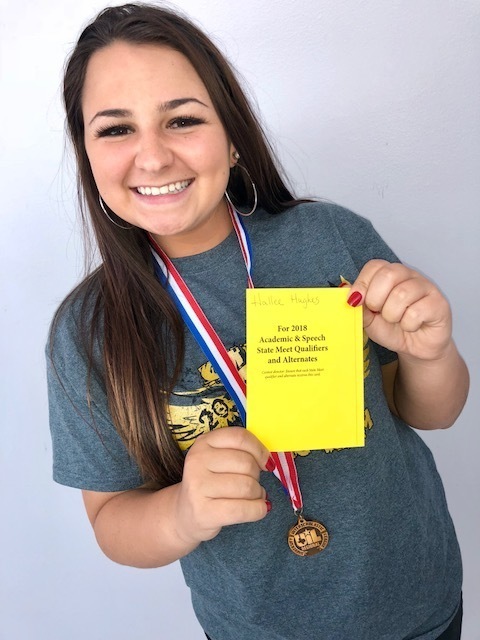 Register today for TC Thunder Volleyball Camp!

The following students made the Regional All Star Cast-Josh McNeil, Callie Hadley and Hannah Richardson. Congratulation Eagle Theatre!

Our own Carrington Merendes, Garrett Castillo, and Middle School student Kevon Paire competed in the Wheelchair National Baketball Tournament last week. They won the National Championship ending their season with an undefeated 31-0 record. We are so proud of them!

We are so proud of these WHS Eagles who participated in the Texas Relays over the Easter Weekend! The District Track Meet began this morning at Eagle Stadium. Running will begin again Thurs. at 6pm.

Download the new WISD app!

Follow us on Twitter @Woodville_Eagle

Students in Mrs. Wilson's engineering class are gearing up for a circuit project using conductive ink pens.

Lance Edwards paid these guys a visit yesterday morning. The TIRR Memorial Herman Hot Wheels Woodville Connection had a 27-0 regular season and is the #1 seed going into the National Tournament. Check it out tonight on KBMT!

State Finalist Theatrical Design Team - Joshua McNeil, Hannah Richardson, Alexis Mitchell and Amber Falcon. State Finalist Indiviudal Set Design - Ben Wilson

UIL One Act Play cast and crew is advancing to Area Competion. At Bi-District Eagle Theatre received the following awards: Best Actress - Callie Hadley All Star Cast - Joshua McNeil and Hannah Richardson Honorable Mention All Star Cast - Anthony Basurto and Emerson Marly

Congratulations to Penny Brackin for placing 3rd in the district UIL Lincoln Douglas Debate meet in Shelbyville. Penny will be competing at regionals on April 14 in Brenham!

Last Saturday Michael Cumo and Taylor Lewis auditioned for the School of Music at SFA. They were both admitted into the School of Music and made it into the Lumberjack Marching Band! Congratulations!

WHS has had 3 track athletes qualify for the Texas Relays in Austin, which is one of the most elite track meets in the nation. Congratulations to Tony Land, Zach Martin, and Claire Robinson!

Good luck to Trevor and Tyler Greer as they compete in the State Powerlifting Meet in Abilene on Saturday March 24!!

Good luck to WHS One Act Play as they perform The Imaginary Invalid at Willis for bi-district competition today!